Swarovski Joins the Man-Made Diamond Market
May 19, 16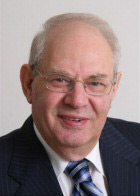 As is the case in virtually all major strategic corporate moves in the secretive Swarovski crystal empire, its entry into the lab-grown gem-quality diamond business was planned and executed in utmost secrecy. Within the Swarovski family, the world's leading producer of cut crystals, its former president and chairman, Helmut Swarovski, had endeavored for years to find an entry into the diamond business.

Eventually, Helmut's daughter, Nadja Swarovski, her cousin, Markus Langes-Swarovski, and the three other family members of the company's executive committee, made it happen. They are cautiously testing the waters in the man-made diamond jungle. The "Swarovski Created Diamonds" has made its debut.
Swarovski Marketing May Provide 'Product Differentiation'
For the diamond market, Swarovski's new brand represents a welcome game changer as the company can potentially provide the ethical, legal and moral leadership in the man-made diamond market. Currently, a handful of man-made diamond producers linger at the fringes of the market, trying to promote themselves through "delegitimizing" the natural diamond productions.
The market is also acutely aware of problems. These include undisclosed synthetic sales or "peppering-the-parcel," a practice in which a certain percentage of diamonds in a parcel or in a set diamond jewelry piece is replaced with man-made stones. Many of the current players in the market are out there to make "easy money" – as long as the margins between natural and lab-grown diamonds are significant.
In sharp contrast to some of the other man-made diamond producers, Swarovski makes corporate decisions for generations. It will not try to quickly get a return on capital. It will slowly, consistency and cautiously develop a sustainable business for the future. It seems committed.
According to its promotional materials, "Swarovski's continued exploration of innovative materials is a natural evolution in science. Swarovski Created Diamonds share the philosophy of Daniel Swarovski, founder of the company, a visionary, scientist and inventor, with an eye for beauty and a deep respect for nature. His ultimate vision was to make dream-filled jewels accessible to all woman, of all ages, around the world, to inject glamour into women's lives – to democratize luxury."
Investigative journalists are intuitively suspicious of "secretive companies." Says one insider in Swarovski's business: "You think they are secretive? They reinvest their own money every year – they don't ask banks and outside investors to come in so they can put their profits elsewhere, so they have the privilege to keep silent – they pay for it with their own money to retain absolute control over how they operate – clean, responsibly and ethically. Can you name a single diamond company about which you can say the same?"
De Beers and Swarovski: The Perfect Symbiosis?

Swarovski conducted protracted negotiations with De Beers' Element Six, which it has (correctly) identified as, potentially, its most reliable long-term gem-quality rough synthetics supplier. This should, by itself, give the market pause to reflect.
However, earlier this year, these talks were suspended; apparently, the Swarovski marketing model wasn't seen by De Beers as providing the optimum added value. As neither side has many other alternatives, the parties may come back to the table at some point.
De Beers' long-awaited participation in the gem-quality synthetics market can no longer be far off. Informally, a source familiar with the dialogue remarked that, "irrespective of the results of these talks, this shows that these two giant companies are exploring ways to enhance their respective core businesses and are not focusing on harming each other."
One of my sources close to Swarovski chided me that "natural diamond people have mistaken perception of the role of Element Six and De Beers in synthetic diamonds. The Chinese are not sleeping. At the end of the day, neither Swarovski nor Element Six can compete against the Chinese.
Swarovski has an enormous advantage, it has a brand. An association between Element Six and Swarovski would be a burden on Swarovski as the high costs of Element Six would drive down the prospects of profits. It's either China or go home in the not too distant future. This is not the world of natural diamonds with diamond mining companies setting prices. This is the real world."
Nevertheless, talks between Swarovski and De Beers did take place. When we submitted a draft of our story to De Beers, its eloquent spokeswoman, Lynette Gould, crafted a masterpiece response: "Element Six is the leading producer of synthetic diamonds for industrial applications. It is not involved in the gem business." [Partly in jest, I responded to Lynette "I love your word choice: As the talks didn't result in an agreement, you are not involved." To which Lynette responded: "I have no further comment."]
Officially, Swarovski and De Beers are neither denying nor confirming the negotiations. Said one Swarovski insider: "That ship never left the docks..."
Unique Management Structure Provides Stability and Continuity

Certainly, there are many potential synergies and size similarities between Swarovski and De Beers. The privately held D. Swarovski KG has over 25,000 employees. According to a (2015) Financial Times story, its annual revenues are around $4.6 billion, 80% of which are derived from jewelry sales. The great competitive advantage of Swarovski is its advanced cutting technologies. While the company has always specialized in crystals, it is proven that its technology can be also be applied to diamonds.
Cutting technology represented the special strength of the company's founder Daniel Swarovski (whose former name was Daniel Swartz), the son of a glass cutter in Bohemia, in what is now the Czech Republic. In 1892 – some 125 years ago – Daniel patented a revolutionary electric cutting machine that facilitated the production of crystal glass. This led to the establishment of the company in 1895. (De Beers was founded in 1888.)
The world of Swarovski encompasses the production and marketing of a wide range of high-quality products and services for businesses and consumers. Swarovski is a global leader in the fashion jewelry segment. Through its own retail network, it operates 1,335 of the world's 2,560 Swarovski-branded stores, with its partners operating the remaining 1,225.
Click here to see the full 'Swarovski Joins the Man-Made Diamond Market' article.