Perhaps a Tagline Is Not Forever
May 26, 16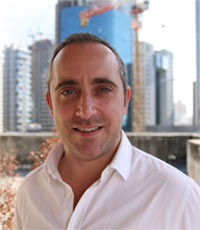 A report surfaced in Reuters this week that the Diamond Producers Association (DPA), set up last year to help spur diamond demand, has decided to launch a new slogan in June to replace "A Diamond is Forever."
At last year's JCK Las Vegas show, Forevermark, the diamond brand from De Beers, announced with great fanfare that it would be reanimating the famous tagline as part of its brand strategy. And one can see why. Advertising Age named it "Slogan of the Century" in 1999, coming in ahead of Nike's "Just Do It" and Coca Cola's "The Pause That Refreshes."
So, what happened? Well, we should be clear and say that as far as we know, the relaunch of the tagline only applies to the DPA and not to the Forevermark brand. Perhaps it was only ever meant to be an interim slogan, something that De Beers, one of the founding members of the diamond marketing organization, allowed to be used temporarily. At the time of Forevermark's announcement, JCK's Rob Bates asked whether the slogan could in fact be used as the DPA's tagline, and may have been instrumental in distinguishing mined stones from lab-grown stones. Is it possible that the new, as-yet-unrevealed slogan will be an improvement on the one that it replaces?
So, why is the change being made now, especially when recent US jewelry sales seem to be at least partly driven by strong Millennials market share? DPA CEO Jean-Marc Lieberherr, formerly managing director of Rio Tinto's diamond business made an important assessment. "The millennial group is going to be bigger than the baby boomers," he said. Lieberherr added that the traditional marketing slogan was no longer sufficiently in tune with the rising generation. Now, I'm no marketing major, but that's it – especially when the main target audience seems to be responding to advertising and marketing strategies?
I do understand that while the DPA was in its infancy it needed a hook, something to help promote itself as it sought to gain recognition in the industry and beyond. Maybe it was inevitable that as time has gone on it became clearer that "A Diamond is Forever," is a tagline that is too closely associated with one particular member of the DPA, namely De Beers. Maybe it was felt that it would be confusing to consumers, given that De Beers gave up on generic marketing a long time ago. Perhaps there was not enough brand recognition for the DPA to differentiate it from one of its primary members, particularly when its diamond brand also uses the tagline.
And maybe I'm reading too much into this. Maybe it was simply time for a change.
It'll be interesting to see what the DPA comes up with – although it'll have to be something pretty special to compete with the undoubted quality of the slogan that it replaces. We could also legitimately assume that despite its somewhat meager budget, the DPA will not only be producing a slogan but a marketing and advertising campaign to accompany it.
At the International Diamond Week in Israel in February, Lieberherr spoke on a diamond panel with other industry experts throughout the diamond pipeline. He commented it was not necessarily the size of the budget that was important for the DPA, but rather that it was wisely spent. In less than a month, we will be able to determine whether a new tagline will be able to move the industry into an even more productive direction.
* Stephen Lussier CEO of Forevermark's response to the Memo is included below:
"The iconic "A Diamond Is Forever" slogan was first penned for De Beers in 1947, and our extensive research shows that it still strongly resonates with today's consumer. Prior to Forevermark bringing back the line in 2015, focus groups revealed that "A Diamond Is Forever" offers a positive association to diamonds, conveys reassurance of the durability of diamonds and reinforces their value, and- above all- holds emotional relevance to today's consumer as a symbol of everlasting love.
'A Diamond is Forever' belongs to The De Beers Group and is part of our brand heritage. Since bringing it back for the Forevermark brand last year, the power of the line has energised the trade and consumers alike. We are totally committed to investing in its long-term resonance. Forevermark's passionate pursuit of the world's most beautiful, most rare, most ethical, most enduring diamonds, infused with the power of the line, gives 'A Diamond is Forever' a new meaning for today's consumers. As the line was not available to the DPA, they have worked to develop a separate proposition that can connect millennial consumers to their own diamond dream."