The Big Stone…That Couldn't
June 30, 16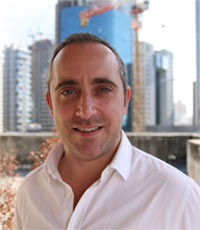 The sale of Lucara's 1,109-carat Type IIa D-color Lesedi La Rona diamond was supposed to be the pinnacle of the gemstone auction year. Recovered to enormous fanfare in November (and why not, as it was the second largest rough diamond ever recovered), the stone, which was named in a competition held in Botswana – the diamond's country of origin and whose name means Our Light in Tswana – was thought likely to break all auction records.
Pre-sale estimates suggested a reserve of $70 million. Many industry commentators felt confident that If it matched the per carat price of its smaller cousin, the Constellation from the same Botswana mine that achieved $77,600 per carat in May, then a price of $86 million was not out of the question. Others believed that it would break the $100 million barrier. It didn't. It "only" managed a bid of $61 million and therefore, Lucara will retain it.
From all the reports that I have seen, anyone who has witnessed the stone up close has been dazzled by its size and clarity. It created a frisson of excitement, a buzz that went beyond the diamond or jewelry world, not least because it was put up for public auction at Sotheby's. Lucara president and CEO William Lamb's decision (although I'm sure others were also involved) to offer the Lesedi La Rona at such a venue was somewhat contentious.
But, the mindset seemed to be that the stone was so exceptional that it was bound to sell, even if Sotheby's had no experience selling rough diamonds. Sotheby's jewelry division chairman David Bennett called the stone "the find of a lifetime" and said, "Not only is the rough superlative in size and quality, but no rough even remotely of this scale has ever been offered before at public auction."
Polishers and cutters who viewed the stone speculated that there may well be potential to fashion a 400-carat, cushion-shape D-color Flawless diamond that could have fetched in excess of $200 million, but we cannot be sure what the intended purpose of the bidder was. To keep it as a natural relic of a billion year journey or to turn it into the one of the most outrageous jewels the world has ever seen.
I don't think that it is correct to extrapolate too broadly or draw tenuous conclusions, but it is ironic that the Lesedi La Rona's failure to sell came in the same week that Botswana's President Ian Khama told his countrymen that diamonds are not forever. It is an interesting and important admission, because diamonds have been the cash cow that has transformed one of Africa's poorest nations with one of the lowest per capita incomes, to a regional powerhouse – greater even that of its neighbor South Africa.
There is an intimate connection between the Lesedi La Rona and the country in which it was found. Its people recovered it and one of its citizens named it. There seemed to be enormous national pride that such an exquisite and rare gem had been discovered in one of its mines.
The stone's failure to sell may have come about because of a perfect storm of uncertainty about a public auction – an experiment that is unlikely to be repeated soon – and, reaching a tipping point as far as demand for large rare stones are concerned. Who knows, perhaps the auction's location in London, the capital of the country who only last week experienced a seismic political and economic shock following the Brexit vote, may also have played its part.
Recently, we have become almost conditioned to think that any time an exceptional and/or rare stone comes up for auction it will sell, breaking records in the process. It didn't happen this time, but at least what remains is one of the most fascinating diamond stories of the last 100 years.