Jewelry Leadership Forum / Jewelers Education Foundation
July 07, 16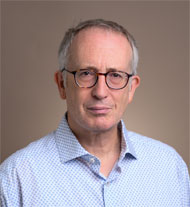 In 2013, the association members *of the Jewelry Leadership Forum (the "JLF") agreed to work toward the development of a website that would serve as a "portal" for all educational programs offered by various member jewelry organizations.
The goal was to provide industry members with a "course catalogue" to guide professionals to the right educational sources and courses offerings. The intention was that the website would contain descriptions of course offerings of the participating industry organizations, along with links to each association's website to obtain further information or to participate in a course or program.
As the idea for an educational "portal" was being formulated, the members of the JLF decided that the Jewelers Education Foundation (the "JEF") was the best platform to host this website, with development provided by one of the JLF members. As a result of the collaboration of the JLF association members, the JEF launched to the Jewelers Education Portal on June 21, 2016.
The portal is located at www.jewelerseducationfoundation.org and exists as a resource for the many educational programs offered by jewelry, diamond, colored stones, precious metals and watch associations, as well as services offered from member associations on legal standards, credit reporting, appraisals and crime prevention. The site includes links directly to the participating organizations.
Another feature of the website is that it includes industry news and upcoming events, such as the JVC's 2016 webinar series.
The industry educational offerings are diverse, and information about each association's programs is now consolidated in one place at the Jewelers Education Foundation website where it can be easily accessed by interested industry professionals. The website thus allows for a more efficient delivery of information and services to the jewelry industry.
In addition to providing a comprehensive listing of educational opportunities, it is hoped that by listing all the available programs in one place, the associations themselves will be better able to determine if there are redundancies in course offerings, thereby preventing unnecessary course development where the need is being met by another organization.
Additionally, the listing of industry course offerings will allow for the identification of gaps in education programs, so that these needs can be addressed. Further, the website benefits each association from greater exposure of its programs.
*JLF members include:

American Gem Society,

American Gem Trade Association, American Watch Association, Canadian Jewellers Association, Diamond Council of America, Diamond Manufacturers & Importers Association of America, Indian Diamond & Colorstone Association, Gemological Institute of America, Jewelers of America, Jewelers Security Alliance, Jewellers Vigilance Canada, Jewelers Vigilance Committee, Manufacturing Jewelers and Suppliers of America, National Association of Jewelry Appraisers, Natural Color Diamond Association, The Jewelers Board of Trade and the Women's Jewelry Association.