Will Excelsior's Promised Liquidity Encourage More Players?
August 25, 16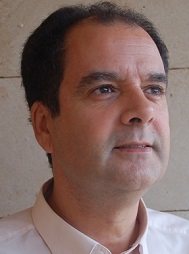 It's no secret that one of the biggest challenges facing the diamond industry globally is that of finance. All the more so after Standard Chartered Bank announced earlier this year that it was exiting the business, following in the footsteps of Antwerp Diamond Bank and, before that, Israel's Bank Leumi.
The Israel Diamond Exchange (IDE) is currently fighting a decision by the First International Bank of Israel (FIBI) to considerably tighter credit conditions for its diamond industry clients. According to IDE President Yoram Dvash, who is determinedly leading the fight, the terms are tougher than the bank requests from clients from other industries. And, given that the vast majority of industry members manage business in a responsible way, unnecessary.
Take part in any industry event anywhere in the world, and finance is high on the agenda – if not at the very top. That was the case when the presidents and other bourse representatives of the World Federation of Diamond Bourses (WFDB) and the International Diamond Manufacturers Association (IDMA) met at the World Diamond Congress in Dubai in May.
The Dubai Diamond Exchange has held specific diamond financing seminars in a bid to provide diamantaires and local banks with a full understanding of each others' needs. And the WFDB has done likewise with a Know-Your-Client initiative.
Against that background, there was a welcome statement from New York based Excelsior Capital Ventures (ECV) LLC earlier this month that it aimed to provide substantial liquidity to the mid-stream diamond and jewelry industry. The firm expects to begin lending on October 3 and will provide loans secured by diamond and precious metal inventories, according to the statement.
Founder Nehal Modi said, "We are in an environment where the diamond and jewelry industry is experiencing a significant contraction in lending. There is a dire need for new capital and greater liquidity in order to expand the companies and industry at large." The global diamond industry could not agree more.
Excelsior believes there is a shortfall of $6 billion in market liquidity and it aims to close the gap by at least $1.5 billion in total loans by 2019. The firm says it has ability to fund select consignment programs at approved major retailers, and says it will be providing loans of up to $20 million per borrower, and is in discussions with all the major diamond banks.
That certainly sounds promising, as do comments from Chief Operating Officer Jon Mitchell that it is "working diligently to determine how we can co-lend with them on a client-by-client basis. We are also meeting with prospective borrowers daily to better understand their capital needs and to ensure that we are fully equipped to service them. Either way, we are demonstrating our long term commitment to the industry by pledging a large pool of capital."
Meanwhile, Michael O'Hara, CEO of diamond and jewelry investment bank Consensus which is ECV's investment banking firm, said, "The vehicle Excelsior created has attracted significant interest from major sources of capital that recognize the need for liquidity in the jewelry industry but who have historically had structural concerns about lending to the asset class. Excelsior's model is both unique and innovative and will remove the sector's historical barriers to capital deployment."
Sounds promising – now we are waiting for the next steps, the concrete action. The diamond industry faces many hurdles where finance is concerned and, as in the case of FIBI, not always apparently well thought out or legitimate ones. Let us hope that Excelsior moves on to the next much-needed level – and that also it encourages other players to do likewise.