Time For a Re-think – Will DPA Budget Soar to $60 Million?
January 19, 17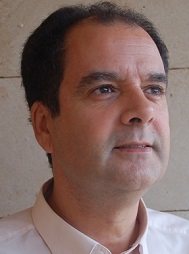 It was only a question of time. When the Diamond Producers Association (DPA) was launched in 2015, its initial budget of $6 million raised not a few eyebrows.
Given that the DPA is formed of seven diamond mining companies, including the world's two largest miners De Beers and Alrosa, the annual budget looked rather tiny. Since De Beers reportedly invested $200 million annually in generic diamond marketing for many years, the $6 million budget looked all the more insignificant.
It's true, of course, that De Beers today accounts for only slightly more than one-third of global rough supply, whereas in times past the figure was northwards of 70 percent. But according to a report on Bloomberg, De Beers has halved its annual marketing budget to about $100 million, however that's still a huge figure. In 2015, the miner reportedly spent about $20 million on one campaign alone which was aimed at Millennials in the US and China.
Companies such as De Beers, with annual sales of $5 billion-$6 billion, and Russia's Alrosa and its annual sales in 2016 of more than $4 billion, should really be putting far more into the kitty. To lesser degrees, the same applies to the other founding members – Dominion Diamond Corporation, Gem Diamonds, Lucara Diamond Corp., Petra Diamonds and Rio Tinto Diamonds.
Clearly the 'problem' is far bigger than anticipated or than the founding members had hoped that it would be. Advertising and marketing has become an extraordinarily complex task. Long-gone are the days of simply creating a TV or newspaper/magazine advert and letting it do its work.
That's mainly because the demographic to which the DPA is mostly appealing – the so-called Millenials, approximately 18-35-year-olds – are difficult to pin down. With a rather cynical worldview and shaped by the digital age, they are unlikely to be seduced by the now somewhat old-fashioned and conventional advertising media.
They are to be captured on social media. But where exactly and how to reach them? Advertising has become exceptionally fractionalized – and expensive. Not only because it requires an investment in boosting ads to ensure they are placed before the desired viewers, but also because of the research and specialists needed to slice up the market and come up with ideas that younger people find interesting, amusing or intriguing.
Oh, for the old days, advertising people must be thinking, when big TV shows or events meant a significant portion of a national population would be sitting watching. There is a famous example in the United Kingdom when the Christmas TV show of a popular comedy duo called Morecambe and Wise in 1977 reportedly attracted 28 million viewers – around half the entire UK population at the time. And even today, the Super Bowl in the United States is said to be viewed by more than 110 million people – around a third of the US population. However, the cost of advertising on Super Bowl Sunday would be prohibitive – even if the DPA does end up with a $60 million annual budget.
Having been absent from the generic promotion for around a decade, the diamond industry is discovering just how much work there is to do and how far it has been left behind.