Alrosa to Enter Branded Jewelry Arena as Forevermark Reaches Milestone
February 23, 17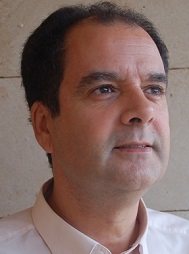 Russian diamond mining giant Alrosa appears to be among industry players which have been impressed with the success of De Beers' Forevermark diamond brand.
Alrosa plans to start marketing Russian diamonds with pilot programs in several major markets, according to CEO Andrey Zharkov in comments made at last week's International Diamond Week in Israel. It will be the first time that the company has ever run such a project as it seeks to test the waters. Zharkov's comments seemed all the prescient, coming just days before De Beers announced that Forevermark has passed a milestone, now being available in more than 2,000 retail outlets worldwide.
Alrosa and De Beers are the two key contributors to the Diamond Producers Association (DPA) which has asked the mining giants, as well as the other five members of the grouping, to step up to the plate and come up with some really serious money. Boosting its budget to around $60 million annually from the current $6 million is the reported aim.
De Beers, of course, started its Forevermark brand and marketing campaign – which reportedly involves an annual spend of scores of millions of dollars – after it decided around a decade ago that since it was no longer the industry's custodian it did not need to be single-handedly bankrolling global generic diamond promotion.
Unfortunately, the diamond miners were not able to reach an accord at that time regarding financing and other issues for an international effort. And that led to no generic marketing being carried out for a period of years. Various brands, including Forevermark, carried out their own efforts. And this had some effect on consumer consciousness but, in all honesty, not that much.
And the results we see today are a belated effort by the DPA to reach out to the next great market – Millennials – who, as we all know, have been saturated for years with advertising for smartphones, tablets, iPads and experiential holidays. Growing up in a very tight economy means there is not a great deal left over for substantial outlays on items such as engagement and wedding rings. That's assuming that Millennials are anywhere near convinced that a diamond is a meaningful symbol for a long-lasting relationship. A long line of Millennials standing in the cold waiting to be first to have the opportunity to acquire an item of jewelry has yet to be reported.
Alrosa has doubtless been following developments regarding Forevermark closely. Particularly comments made last month, for example, by De Beers CEO Bruce Cleaver that sales of Forevermark diamonds in the American market showed a very healthy rise of more than six percent during the holiday season – and an increase of just over 7.5 percent for 2016 as a whole. After a considerable period of honing its message, Forevermark's highly focused marketing campaigns are apparently paying dividends. Cleaver last month told jewelers selling Forevermark diamond jewelry that the margins are higher than those for sales of generic diamond jewelry.
Would the industry be better off if these two highly important producers were to channel all their brand marketing money into generic marketing rather their own brands? Very likely so. A single concerted effort seems a better way to raise consumer awareness, rather than their – and scores of other – branded diamond and jewelry campaigns which may cause confusion and even deter end-buyers who are uncertain about how to measure one 'brand' against another. Nonetheless, all branding can be seen as a welcome way of putting diamond jewelry in front of consumers, no matter how fragmented the effort.