Luxury Institute Offers Top 10 Tips for Boosting Luxury Goods Sales
November 16, 17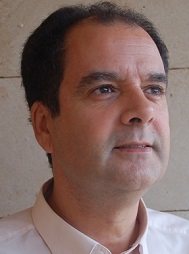 A recent gathering considered changes in the luxury market expected during 2018, looking at factors such as the financial challenges of millennials, the increasingly omnichannel nature of the customer experience and the increasing importance of data and artificial intelligence in building relationships. At the October meeting of the Luxury Client Experience Board, Luxury Institute CEO, Milton Pedraza, analyzed the current state of the high-end market and presented the Luxury Institute's "Ten Luxury Trends For 2018" focused on the importance of services within the luxury industry and the distribution of wealth among luxury consumers.
Top executives in attendance from major luxury brands, including fashion retail, watches and jewelry, textiles, hotels and resorts, entertainment and media, as well as representatives from data-driven marketing agencies and innovative technology firms, broke into smaller groups to identify ways in which brands can complement their product offerings with a service component.
Their 10 conclusions are:
1. Growth remains uneven for luxury goods, but solid growth continues in luxury services, particularly health & wellness, beauty, travel, and technology. Sales growth will be sluggish in categories like apparel, accessories, and jewelry. Apparel is an example of a commodity category that is only becoming cheaper. The ability to produce original product that commands premium pricing is limited when fast fashion brands like Zara and H&M can quickly produce a low-cost imitation of an expensive item from a luxury house; an appealing alternative for many cash-strapped millennials and others facing constrained consumption. Offerings like these may not have the same quality of items from more prestigious brands, but they have the look and they are widely accessible.
Jewelry is another commodity category with a low opportunity to differentiate. Watches are in lower demand, because people simply don't wear them frequently, especially younger people. Millennials are three times as likely as consumers 55-years and older not to own a watch. Growth looks to be robust by comparison on the services side, with consumers of all ages preferring to consume experiences more than they want more products. Boomers are downsizing and decluttering, while millennials face the need to prioritize purchases.
2. Millennials are much more numerous than boomers (92 million vs. 77 million) but their spending power will be subdued for years to come. The younger generation wrestles with staggering levels of student debt, low-paying jobs, and postponement of starting a family. Millennials are not spurning luxury goods as much by choice as they are out of economic necessity. Student debt has more than doubled in the past decade to more than $1.5 trillion in outstanding higher education loans. Loan repayment consumes a considerable share of disposable income for graduates who last year left school with an average debt of $37,172. Many holders of college degrees take on the debt and then find themselves involuntarily underemployed as baristas or otherwise working at jobs that pay far lower than what would be necessary to make them comfortable. Marrying later in life also correlates with lower levels of wealth accumulation through home ownership, investing, and more moderate spending habits.
3. An over-hyped generational wealth transfer will begin slowly, and may well disappoint those who are banking on it. Wall Street has long been anticipating a massive transfer of $30 trillion in assets from baby boomers to their heirs over the next several decades. Millennials seem to be anticipating it, too, with 59-years being the average age at which people under 35 plan to retire; six years earlier than age 65, the average age boomers plan on retiring. Millennials may not want to make too many plans for spending the money. A recent survey by Natixis shows 70% of millennials expect to receive a large inheritance from their family, but only 40% of baby boomer parents plan to leave an inheritance to their children. Some of that wealth may be lost to future market returns, and rising costs of health care in old age. Current economic headwinds hitting millennials, along with uncertainty over whether mom and dad will bail them out, imperils the future net worth of a large percentage of the millennial generation.
4. Tax cuts may be coming, but don't expect a big boost to luxury spending. Most taxpayers would get at least some tax relief next year if the U.S. House of Representatives and Senate pass tax cuts this fall, but the biggest benefits would accrue to the top 1% of earners. An analysis of President Trump's proposals by the Tax Policy Center showed that the tax burden on taxpayers with incomes of $150,000 to $300,000 could actually increase due to the elimination of popular itemized deductions like those for state and local taxes. After-tax income would jump 10.2% for the top 0.1% who earn $3,439,000 and up, but rise just 0.8% on average for those earning between $149,400 and $216,800. Whatever tax savings these consumers achieve will likely be consumed by credit card and automobile debt, with little left over for additional luxury spending. In the luxury goods market, the top 5% of your customers generate 40% of sales, with the middle 15% generating 30%, and the bottom 80% accounting for another 30%. With little net benefit accruing to most of these groups, lackluster gains in overall luxury spending should come as no surprise next year.
5. Luxury firms place greater emphasis on emotional benefits for the consumer and focus less on product functionality. Through reverse engineering and nimble manufacturing, mainstream goods have largely incorporated the features of luxury goods. There will be less focus on the functionality of items that consumers are purchasing, and a greater effort on the part of luxury brands to generate emotional benefits. There is no universal roadmap for producing emotional connections with customers. Doing so successfully incorporates elements of authentic storytelling and communication of brand identity, with rigorous empirical testing to see what really resonates with the clientele.
6. The appeal of the surrounding shopping center or village is rivaling the importance of the individual store in attracting traffic drawn to a retail destination for the quality of the overall experience. The entire shopping center, or the mall, have to create a great experience, and those on the leading edge of luxury offer shoppers spas, art exhibitions, music and other entertainment to enhance the shopping experience. Staff at these shopping centers, from the valets to the shop clerks, provide gracious, helpful, and expert service to create a positive emotional experience. Potential clients may visit an individual store, but they are more likely to be drawn to retail destinations that make them feel special throughout the entire customer experience.
7. The in-store experience finally gets the focus it deserves in terms of training people, redesigning the customer experience, and upgrading technology and systems for inventory management and merchandising. E-commerce accounted for 11.7% of total retail sales last year, and drove 41.6% of all retail sales growth in 2016, according to the U.S. Commerce Department. There are signs of a plateau in online sales growth rates for companies not named Amazon. The 14.3% growth rate in web commerce in the final quarter of 2016 was the smallest year-over-year increase since the fourth quarter of 2014. Amazon's revenue grew 31.3% to $147 billion, accounting for 37% of total sales on the web of $395 billion in 2016. As online growth rates slow further, luxury brands will turn attention back to the store, in many cases totally redesigning the space, while investing in people and technology to optimize the in-store customer experience.
8. Companies will increasingly adopt seamless channel integration between online and in-store experiences. There is a digital transformation that's required across all channels as companies realize that the consumer experience is non-linear. They may research products in one place, obtain pricing information at another, and then choose to make the final purchase either in-store or online. They may purchase online, and bring returns to the store. Brands must optimize technology to be agile enough to provide their back-office and front-line people with what they need. A seamless channel goes beyond having access to products either in-store or online. Consumers should be able to transact in any way they choose via any channel that the brand offers and 2018 is a critical year for this objective to be met.
9. Data collection and data quality become urgent in order to feed artificial intelligence initiatives. Highly-publicized breaches of sensitive personal data, like the hack at Equifax, have consumers on edge about protecting personal information, but adaptive organizations must continue to collect and analyze customer data to produce more productive relationships with analytics and artificial intelligence. The front-line sales team must be equipped with more than just a 'black book' to write down customer information. What matters most is not the algorithm, but the data to feed it. Data is critical if you are a luxury brand, but if you don't have data to mine, you will be at a major disadvantage that will become an existential threat.
10. Selecting, developing, and retaining talent become even more critical skills. Recruiting and selecting employees capable of growing the business is not a matter of luck. It is a high performance skill. Most innovative firms are using artificial intelligence to help identify desirable candidates, and to provide on-the-job training and coaching. Instead of providing only sporadic education for employees, successful firms are transforming themselves into universities that teach life skills to their employees, like emotional intelligence, which results in higher client performance metrics and productivity. The idea is to create an atmosphere in which people feel cared for and an environment in which they have the right tools so they can prosper. Front-line professionals will need to combine technology advances with their own emotional intelligence skills to be true brand ambassadors, far beyond most current sales associate job descriptions. The front line of the future will need to have the skills to creatively demonstrate expertise, deep empathy, trustworthiness and generosity to engage productively with clients.