The Cost Of Doing Business – Sarine Defends Its Technology
April 05, 18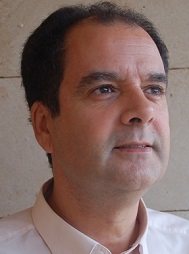 One of the most important news items this week was that concerning Sarine Technologies Ltd and the court case that ended in Tel Aviv of two Indians who had tried to steal the firm's intellectual property last summer. Looking back at Sarine's announcements over the past year, the threat of theft of its IP is a very serious ongoing matter that the firm is tenaciously, and correctly, countering.
Sarine announced last July that two Indian nationals tried to buy Sarine's Galaxy system's schematics, list of parts and vendors and software source code for $1,000,000. The money was offered by the Indians to an investigator posing as a Sarine employee, and they were immediately arrested by the police; the perpetrators were convicted and ordered to pay a substantial fine with one suspect also sentenced to eight months in Israeli prison, and the second perpetrator summarily expelled from the country.
The case came about after Sarine employees last year reported to company management that they had been approached by a third party offering to buy key intellectual property pertaining to Sarine's diamond manufacturing products. Sarine took on a private investigator who posed as a Sarine employee and corresponded with the third party. An initial meeting took place in Tel Aviv in June 2017 between the private investigator and two Indian nationals, who arrived in Israel specifically for the meeting.
The terms of the proposed deal were agreed and a second meeting was set up in Tel Aviv. During the meeting, the suspect, and a relative, who is also an Indian national residing in Israel, the owner of a company dealing in rough diamonds and a member of the Israel Diamond Exchange, handed over $100,000 in cash, as an advance payment against an agreed $1,000,000, Sarine reported. Immediately after the cash handover, Israeli police detectives arrested the suspects.
Meanwhile, in January, Galatea Ltd., a wholly-owned subsidiary of Sarine Technologies Ltd further stepped up its enforcement initiatives against the fraudulent use of its Galaxy inclusion mapping technology and systems. Galatea said it is taking action against a manufacturer in Surat, India, for its deliberate under-reporting of rough stone weights and underpayment of amounts owed to Galatea for the scanning of the rough stones.
While auditing the manufacturer's usage of its Galaxy system, Galatea uncovered significant discrepancies over an extended period between the weights of rough stones processed and those actually reported to Galatea, Sarine said at the time. This under-reporting resulted in an underpayment of the amounts owed to Galatea for the use of the Galaxy system. After an internal in-depth analysis, Galatea determined that such under-reporting was clearly a deliberate act to misrepresent the stone weights processed and the resultant sums payable to Galatea. Galatea also has incontrovertible evidence to demonstrate that the under-reporting was done through the illegal manipulation of the Galaxy software.
Consequently, Galatea summarily locked out the manufacturer from the use of its Galaxy system. Even though the illicit software manipulation was temporarily successful in submitting the manipulated values of the weights processed, Galatea's supervisory and billing software was able to identify the fraud and track it. The firm has irrefutable proof of the software hack and exhaustive data pertaining to the stones illicitly under-reported.
"When confronted by Galatea, the manufacturer's proprietor claimed that a senior manager had been responsible for the software manipulation, which led to the fraud," Sarine says. "Galatea intends to initiate appropriate legal action against said manufacturer and its owners, officers, employees, etc. who were involved in such unlawful and illegal activities, seeking compensation for the damages caused, and will take additional actions in the appropriate Indian and international diamond industry and trade centers to expose these fraudulent activities."
As David Block, Sarine's CEO, said, "The Sarine Group is taking proactive and aggressive actions aimed at protecting our intellectual property rights, including against manufacturers, who are engaged in the use of infringing products and services or any other fraudulent use of our technologies. Wrongful use of any Galatea or other Sarine Group products of any type will not be tolerated."
Previously, last September, Sarine , notified U.S. diamond industry trade organizations and leading importers, dealers and retailers of its intent to file actions to block the importation into the U.S. of polished diamonds that were produced in violation of Sarine's patented processes for the manufacture of such diamonds, wherever they were manufactured.
"Sarine is now seeking protection under its U.S patents and copyrights, which allow Sarine to file actions with relevant U.S. authorities to preclude the importation into the U.S. of polished diamonds, which were manufactured in an infringing manner. It should be noted that if such infringement is found, enforcement might also involve the seizure of goods by U.S. Customs and Border Protection."
Again, Block was crystal clear on Sarine's stance, "Sarine has invested significant resources over the years to obtain protection of its intellectual property in various countries and is fully committed to enforcing those rights. The ongoing illicit exploitation of intellectual property rights by less than ethical players in the diamond industry should be actively opposed by the industry as a whole and should meet with zero tolerance in all countries where the intellectual property is protected by law."
Last June, Sarine Technologies Ltd filed lawsuits in India seeking injunctive reliefs and damages for patent and software copyright infringement. Sarine and Galatea, its wholly owned subsidiary, developed the patented Galaxy inclusion mapping technology and other innovations in the manufacturing of polished diamonds. A broad portfolio of international patents and copyrights, including in India, protect the group's proprietary technology and its substantial corresponding investment, which enables continued innovation that benefits the entire diamond industry, the firm said in a statement.
"Recent challenges by some in India who brazenly misappropriate Sarine's technology and violate its intellectual property rights have compelled Sarine to initiate lawsuits that take the battle against technology infringers to unprecedented levels.
"The lawsuits were filed in India where nearly 90% of the world's polished diamonds are produced. The legal actions are directed against a group of unscrupulous businessmen who infringe on Sarine's patented technologies for internal inclusion mapping, and its copyrighted Advisor software for rough diamond planning, in order to illicitly provide equipment and services to diamond manufacturers. Based on Sarine's claims, the courts in Ahmedabad and Surat issued ex parte orders against these parties authorizing immediate action by court-appointed commissioners to assertively investigate the matter.
David Block, Chief Executive Officer of Sarine said, "For the past 20-plus years, Sarine's innovative and ground-breaking technologies have assisted the diamond industry in India to achieve ever increasing levels of manufacturing sophistication, higher yields and better quality, all at a reduced level of risk, thereby enhancing its profitability and enabling it to effectively dominate world diamond production. It is unfortunate that a limited number of unscrupulous parties are tainting the entire Indian diamond industry. We are encouraged by the courts' swift action, their understanding of the gravity of the situation, and their implementation of immediate steps to protect Sarine's legal rights. We trust that the measures necessary to completely halt these blatantly illicit activities will be implemented not only to protect Sarine, but also to safeguard the integrity of India's diamond industry that relies so heavily on the public's trust, and to encourage Sarine to continue introducing more advanced technologies for the Indian diamond market."
Developing revolutionary technology is an expensive business – and so is defending it. But Sarine is quite clear that this it will continue to invest in both the former and the latter. That's part of the cost of doing business. Being a market leader means always having to look over your shoulder – not just at possible competitors, but also at unscrupulous elements trying to steal your technology.
Have a pleasant weekend.