Future Of Trade Report Identifies Key Trading Issues In Coming Decade
May 17, 18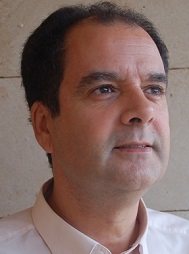 Reading through the summary of a research report from the Dubai Multi Commodities Centre (DMCC) released this week entitled "The Future of Trade", it occurred to me that not a few of the conclusions are relevant to the diamond trade.
The DMCC, in its report, says it believes that blockchain, fintech and other digital advances will transform global trade in the coming decade. In addition, China's emergence as the new champion of globalization will have a huge influence on trade in the coming years. Trade, it says, is increasingly shifting from north to south, and from west to east.
The report compiled the collective thinking of 250 global industry leaders, academics and experts in six commodity trading hubs - Dubai, London, Zurich, Singapore, Johannesburg and Hong Kong - consulted over the past year. And its major finding was that technology can bridge a $1.5 trillion trade finance gap, and open up new opportunities for international trade. That's because about half of all the financing applications submitted by small and medium-sized enterprises (SMEs) today are turned down by banks. Finding a way to bridge that problem will clearly give global trade a huge boost.
A key role will be played by blockchain in dealing with the trade finance gap in the next decade as digital trade finance becomes a sought-after alternative among SMEs. Blockchain, supported by fintech, is widely seen as the big disruptor and enabler for trade finance. The report points out that alternative trade finance solutions are becoming increasingly accessible.
Blockchain has reached a point where it is ready for widespread adoption. Trade experts say it will provide quick, secure and effective ways to handle workflows in order to move goods around the globe. Furthermore, blockchain could potentially reduce up to 20% of global trade's paperwork costs which the report says are currently estimated at a mind-boggling $1.8 trillion. The supply chain improvements that blockchain can bring about might increase global gross domestic product by close to 5%, and trade volumes by a huge 15%. Economists and trade experts say that digital technologies, including blockchain and cloud-based warehouse management systems, will play a critical role in helping to make the supply chain accurate, while reducing costs.
The report also looks at the global trade picture, pointing out that it is undergoing widespread changes due to geopolitical factors. These include the projected impact of Brexit in Britain, China's enormous Belt-and-Road project which could connect 62% of the world's GDP, and an increasingly protectionist United States under the leadership of President Trump.
As has become clear over the past decade or two, Asia is expanding its role on the world stage as global economic activity moves to the region. And China, through its Belt-and-Road initiative – which aims to connect markets across Asia, the Middle East, Africa and Europe – is seen as the emerging champion of globalization.
Will China remain the world's leading low-cost labor center? The report points to the emergence of new manufacturing hubs. With China's economy becoming increasingly reliant on domestic consumption and technologically-led manufacturing, the report predicts that around 100 million labor-intensive manufacturing jobs will move to other low-cost states. And that could mean Africa becomes the next major manufacturing hub, as well as other Asian states such as Vietnam.
With trade wars in the headlines in recent months, experts who were cited in the report believe that tariffs and other protectionist measures are valid short-term tools to pursue national interests despite the fears raised by trade wars between the United States and China. "While trade wars will always be a matter of life, largely, the protectionist agenda is seen as a short term trend to save jobs, based against a national security rationale, and for short-term political gain."
The report presented a Commodities Trade Index ranking leading commodities trading hubs in primary goods. The UAE ranked as the top worldwide hub for commodity trade in 2018, aided by a high score in natural resources. Meanwhile, the US and Britain came second and third respectively, scoring highly among the institutional factors.
Sustainability in trade, which is increasingly becoming a major issue due to declining natural resources and the rise of social responsibility, is also addressed in the report. The rise in consumer demand for green products – driven by the most rapid expansion of the middle class the world has ever seen – will see a huge rise in demand for sustainable packaging, with the market forecast to reach $203 billion by 2021, according to the report.
It's an exhaustive report (www.futureoftrade.ae) and well worth reading.