De Beers-Botswana Diamond Agreement Talks Set To Be A Tough Battle
May 24, 18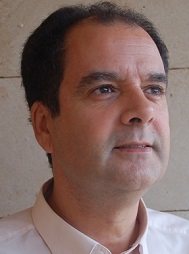 Oh, to be a fly on the wall when representatives of De Beers and the government of Botswana hold talks on the next 10-year diamond agreement between the sides that is supposed to come into force in 2020.
Botswana's President Mokgweetsi Masisi is reportedly looking for a new long-term diamond deal with De Beers when the sides' current 10-year agreement expires in two years which will include provisions for more stones to be cut and polished domestically. As with the last deal that began in 2010, both Botswana and De Beers have a strong incentive to reach an agreement: diamonds are a critical part of Botswana's gross domestic product and foreign exchange earnings; meanwhile, more than 60% of the mining giant's diamonds come from Botswana.
However, unlike the last deal, which brought about such large-scale changes, it's not easy to see where more heavy concessions could be made by De Beers. The miner moved its aggregation, sorting and Sight activities to Gaborone. For the previous 80 years, aggregation had taken place in London. The aggregation activities now take place in a purpose-built De Beers facility housed within the DTC Botswana building. De Beers relocated professionals, skills, equipment and technology from London to Gaborone.
De Beers also agreed to supply sights to firms in Botswana, with the diamonds to be manufactured in the country. And another part of the 2010 agreement was the establishment of the Okavango Diamond Company which independently sells 15 percent of Debswana's production.
Masisi, who is due to contest elections next year, is pushing for the diamond industry to create more jobs and is "dead determined" that more diamonds be cut and polished in the country. "We have had a wonderful relationship with De Beers and we expect that relationship to be even more cemented. There is a way of actually achieving a win-win for both, and that's what we desire."
Botswana is the world's biggest diamond producer after Russia, and most of its gems are mined by Debswana, a 50-50 joint venture between the government and De Beers. Anglo American owns 85 percent of De Beers, with Botswana's government holding the rest.
Masisi, 56, succeeded Ian Khama as president on April 1. He said that preparations for the talks are at an advanced stage, but declined to give details of the government's proposals or whether it wanted to raise its stake in De Beers, saying he didn't want to prejudice the negotiations. The new deal may differ from the previous one, because the circumstances and operating environment had changed, he said. Botswana wants skilled jobs, Masisi says.
"The whole value proposition of beneficiation of diamonds revolves around jobs, the diversification of the economy," he said. "Why take them far away? So the very things that cause them to be processed elsewhere, we want to get to the underlying reasons for that and bring them to Gaborone."
Unfortunately, the beneficiation path has been difficult, certainly more challenging than governmental figures had forecast. Although people and facilities were moved to Botswana for the aggregation and sorting of the rough goods, the finances of cutting and polishing diamonds in the southern African nation have proven to be tricky, to put it mildly. With a vast diamond-processing infrastructure already in place in a low-cost center such as India, as well as elsewhere in Asia, diamond polishing plants in Botswana have found it difficult to compete.
All of the diamond centers have their specific advantages, and have realized that they should concentrate on them. Israel and Belgium, for example, had significant diamond cutting facilities for several decades after the end of the Second World War, but as costs rose and low-cost labor centers developed elsewhere, they decided to focus on where they could realistically add value.
A look at the black-and-white images of smiling factory workers hard at work show another world, and another time. It can't be brought back to life and is best left as a museum exhibit. There is no doubt that Botswana – and the other African producers – have every right to squeeze as much beneficiation out of their diamonds as possible, but as the saying goes, it's better to be smart than to be right.