De Beers Causes Waves With New Lab-Grown Diamond Jewelry
May 31, 18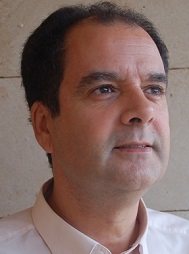 Few announcements have caused such waves in the diamond industry in recent years as that by De Beers this week. It will launch a new company called Lightbox Jewelry that will begin marketing a new brand of laboratory-grown diamond jewelry under the Lightbox name in September. Its aim? To offer consumers high-quality, fashion jewelry designs at lower prices than existing lab-grown diamond offerings."
Seems to me that the overwhelming feeling is that it is a positive move for the diamond industry which will help differentiate between lab-grown diamonds (LGDs) and diamonds of the extracted-from-the-earth variety. In the words of Ernie Blom, President of the World Federation of Diamond Bourses: "De Beers' move illustrates very clearly the difference between diamonds and synthetic diamonds which can be made relatively cheaply and quickly as opposed to nature which took millions of years to do so. It is telling consumers that this kind of synthetic diamond jewelry has its own niche and cannot be in the same category as diamonds."
However, looking at comments posted by industry members across the Internet, there is not a little anger and frustration at De Beers' move. Specifically a feeling of betrayal that after years of saying that it would not make and sell LGDs and that its Element Six unit was making synthetics for industrial purposes only while carrying out research to keep De Beers ahead of the curve in checking for synthetics so it could make detection machinery for the trade, it is now producing LGDs for a jewelry line.
I asked a well-known diamond industry figure whether this crossed a line of ethical behavior. What about a company's word being its bond? He curtly told me not to be so foolish and naïve. He has been forecasting for many years that De Beers would enter the LGD market in some form or other, despite the miner's repeated denials.
Another complaint was that De Beers had returned to "its old ways" of trying to crush competitors and remove them from the market and that anti-competition factors could come into play. At $800 for a 1 carat colored diamond, one can assume that other LGD producers have been re-crunching their figures this week and trying to work out a way of staying in the game. A 1-carat man-made stone sells for around $4,000 currently, while a similar diamond costs about $8,000. Now De Beers' will sell lab-grown diamonds for around $800 per carat. Hearts must have been sinking at a dizzying pace at the offices of LGD producers this week, despite some brave words that all was well.
LGD makers are mostly small firms with advertising budgets that are similarly relatively tiny – especially compared to the advertising power of De Beers. Even before the full-scale De Beers ad campaign begins, do a Google search and see the vast amount of articles the miner's announcement has gained it. No LGD-maker – even its wildest dreams – could imagine such media coverage.
A senior industry figure – while admitting he was happy with the move as it would create a clear differentiation between diamonds and LGDs – nonetheless said it appeared to be unfair that a major diamond producer such as De Beers was now muscling into the LGD market. If you can't compete with your competitors, gobble them up or completely undermine them seems to be the message.
But, hey, that's business. Synthetics producers merrily advertise their goods as totally environmentally friendly –in contrast to the supposedly enormous damage caused by the mined diamond sector – while conveniently not mentioning the vast amounts of energy they burn up to create stones in factories working around the clock.
Meanwhile, some have suggested that if many millennial consumers have been far from convinced that diamonds are worth their hard-earned cash, what will they think when De Beers of all companies – the former custodian of the diamond trade – is making LGD jewelry, asked one industry analyst. "I believe that the industry has been fooling itself that millennials could care less about real diamonds. They are not persuaded. For the cost involved, they are willing to go down the LGD/synthetic route. Do they care that it will have a declining value in years to come as the cost of producing such stones declines? I believe the answer is 'no'. Unfortunately, some millennials are tuned into the synthetic producers' stories about environmental damage and human-rights abuses, while others simply like the look and price point. LGD manufacturers will have to drop their prices, making it perfectly clear to us in the diamond industry, that the stones will eventually hit a number close to worthless, but do younger buyers, who do not have a stake in the diamond trade, care about that?"
Another impact of De Beers' decision could be on smaller diamonds – typically manufactured in India – which are mostly used in lower-end diamond jewelry and are lower-quality. If that's the case, why buy such items when De Beers is creating pretty colored diamond jewelry for an attractive price? And what if that causes manufacturing plants to close down?
De Beers appears to be giving its stamp of approval to LGDs. The new venture will create another income stream and may destroy other LGD makers, further opening the way for De Beers, which will carefully stress that it is simply serving a different market niche.
Will that negatively impact sales of mined diamonds? As one almost despairing diamantaire commented to me this week: since De Beers' diamond reserves are large and it has reduced its annual production in recent years – thus enabling it to maintain income of $5 billion to $6 billion annually for years to come – does it necessarily care about the impact of its decisions beyond how they affect its business alone?