Upbeat Figures Across The Diamond Pipeline Give Mid-Year Cheer
July 19, 18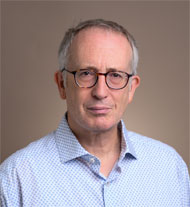 Looking at news reports this week, one standout trend appears to be the strength of the diamond market currently. There is also the optimism shown by the De Beers announcement that it will be acquiring the exploration company Peregrine Diamonds, the owner of the Chidliak resource.
First of all, there was the news from Rio Tinto that diamond output at Rio Tinto increased by 7% on the year in the second quarter of 2018. The main reason, the mining giant said, was an increase in output from its Argyle mine in Australia, while there was also a small increase at the Diavik mine in Canada's North West Territories in which Rio Tinto has a 60% stake.
Meanwhile, De Beers reported that rough diamond production increased by 3% to 9.0 million carats in the second quarter, reflecting production increases to meet stronger demand as well as the contribution from the ramp-up at Gahcho Kué, the miner said. Production in the period was 8.997 million carats compared with 8.742 million carats in the year-earlier period. Total carats recovered in the first half of this year were up 8% on last year to 17.5 million carats..
"Sales volumes benefited from positive sentiment in the midstream following growth in consumer demand for diamond jewelry in late 2017, and a continuing positive outlook," said the miner's parent company Anglo American.
In addition, its average sales price moved up 4% to $162 per carat in the first half, while there was strong demand for higher-quality goods, another encouraging sign. And the firm signed off on its announcement with guidance showing that it expected production for 2018 to be 34-36 million carats compared with 33.5 million carats last year. Both De Beers and ALROSA have reported ongoing robust demand for goods in the first half of this yea.
Meanwhile, two of the world's major trading centers also reported upbeat figures for June. In India, polished exports in June were up 5% on the year at $2.08 billion, while in Antwerp polished exports increased by 4% to $1.04 billion.
And there was also good news at the retail end, with Chow Tai Fook reporting strong results for its operations in Hong Kong and Macau, boosted by upbeat consumers and an increase in tourists to Hong Kong from the Chinese mainland.
The giant jewelry retailer reported that retail sales soared 21% in Hong Kong and Macau in the second quarter of this year. Meanwhile, same-store sales, a critical parameter for the retail trade, jumped an extraordinary 26%.
And, finally, De Beers' move in Canada is also to be welcomed. Chidliak contains more than 22 million carats in inferred mineral resources. After the failure and huge losses incurred at the Snap Lake operation, De Beers is clearly committed to the Canadian diamond mining scene.
As De Beers CEO Bruce Cleaver commented: "With a strong outlook for consumer demand, we are seeking new opportunities to invest in our future supply potential, and look forward to growing our portfolio in Canada and working with community partners in the Nunavut Territory as we further develop the project."