Hong Kong Retailers See Flourishing Sales, But US-China Trade War Likely to Have Impact
August 02, 18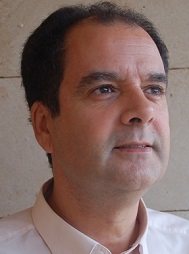 Retailers in Hong Kong, the critical pathway to the vital diamond and jewelry market in mainland China, have been seeing excellent figures since the start of this year after a year or more where store sales dropped alarmingly.
The retail industry has enjoyed double-digit growth in the first half of this year, according to government figures released this week, and stores believe the second half of the year will also be a success. There are, however, two possible flies in the ointment: the continuously escalating US-China trade war and a weakening yuan which could cause mainland China shoppers to scale back their purchases.
Shoppers in the former British colony spent $31.6 billion in the first half of this year – a substantial increase of more than 13% from the year-earlier period. In June, retailers posted their fifth straight month of double-digit growth – up a better-than-expected 12%.
The Hong Kong Retail Management Association said the figures were "ideal," which seems to be an odd word to use since although they were excellent, surely the aim is to see them bettered. Do local retailers know something that the rest of the Special Administrative Region doesn't? Apparently so, since they see the pace of growth of retail sales declining in the second half of this year.
They predict high single-digit growth and a full-year figure coming in at approximately 10%. The major reason is China's trade tariff fight with the United States. After the US last month imposed 25% tariffs on $34 billion worth imports from China, the Chinese government responded with a 25% levy on a similar amount of US exports to the country.
Neither President Donald Trump nor President Xi of China appear to want to step back, indeed Trump has threatened to slap tariffs on all $500 billion worth of China's exports to the United States. That could see China's gross domestic product taking a hit, and a reduced appetite for consumption on the past of tourists from mainland China.
Ironically – or perhaps not – China cut import tariffs on nearly 1,500 consumer products for most favored nations, ranging from cosmetics to home appliances from July 1, in a move aimed at boosting imports as part of efforts to open up its economy.
Mainland tourists account for 75% of visitors to Hong Kong, with an obvious impact on its retail sector. Indeed, sales growth has already begun to decline, according to some reports out of Hong Kong.
The importance of tourists to Hong Kong is seen in the statistics: the number of tourists in all of 2018 could hit a record high of more than 60 million, with 30.6 million people visiting the city in the first half of the year, which was an increase of 10% on the year-earlier period.
Meanwhile, the recent decline in the value of the Chinese currency, the yuan, against the US and Hong Kong dollars is also seen as a factor in declining retail sales. The Chinese currency dropped by around 9% between April and the end of July against both the US and Hong Kong dollar.
Among the retailers who could be hit are those selling high-end goods, such as jewelry, watches and clocks, cameras and other valuable gifts. China's largest jewelry retailer by market value – Chow Tai Fook Jewellery Group – posted a huge 26% jump on the year in its April-June quarter same-store sales in Hong Kong and Macau as a result of strong local consumer spending and high mainland China visitor numbers. Its executives and financial analysts will doubtless be waiting with bated breath for results in the coming quarters.
Nonetheless, Hong Kong's retailers have been flourishing at a time when global financial markets have been hit by trade tensions and rising interest rates. Can that continue? It can, but decisions further up the food chain are clearly going to have a huge impact.