Diamond Jewelry Sales Up, But Keep The Salt Cellar Handy
September 20, 18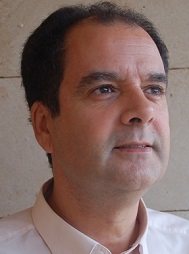 Russian diamond miner ALROSA this week distributed a media statement saying that sales of jewelry increased in all of the world's key regions, except for India, in the second quarter. The average global growth rate, according to the miner, was 5% higher than during the same period last year.
Its report follows the publication last week of the De Beers Diamond Insight Report which stated that global diamond jewelry sales in 2017 reached a new record high of US$82 billion, with the Millennial and Gen Z generations combined accounting for two-thirds of diamond jewelry demand.
ALROSA reported that in Asia Pacific, the figures were as high as 17%. "The positive dynamics resulted from the continuing expansion of various local players, made possible by the mounting demand for diamond-based jewelry in continental China. Another factor that made sales more stable was the improvement of tourist traffic in Hong Kong and Macao.
"In other key regions (North America, Europe, and Japan) the sales boost fluctuated between 3% and 5%. It bears pointing out that the rise of diamond jewelry sales in North America and Japan (+5% and +3%, respectively) has been accompanied by significant demand spikes among the local population, which drive most of the sales. In India, jewelry sales (in dollar terms) decreased."
"Overall, the luxury commodities market is experiencing positive dynamics. The figures of Q2 of 2018 show that, in terms of monetary value, worldwide sales of luxury items have increased by 11% if compared to the corresponding period last year."
The ALROSA and De Beers reports certainly make for positive news for the diamond industry and, given the resources of the two diamond mining giants, are doubtless the results of widespread analysis and research. Nonetheless, I couldn't help thinking about the recent sharp downward revision of jewelry sales in the American market made by the government's Bureau of Economic Analysis (BEA).
We have a tendency to believe official figures and those put out by industry leaders – especially when they are positive. The BEA, however, revised the size of jewelry sales for the period going back to 2008 by around 16%. Some industry figures have even suggested it could be 20%. Five years or so ago, the US authorities made a similar downwards revision of more than 10%.
IDEX figures based on BEA figures before the revision for estimated jewelry and watch sales in 2017 were almost $92 billion, with the figures for 2016 showing a total of $88 billion. But the latest update puts the figure at close to $77 billion for 2017, and just over $73 billion for 2016. A huge reduction of $15 billion less in both years.
The issue at hand is that these figures are only estimates – albeit based on a wide range of data. Similarly, just about every government figure – the unemployment rate, Gross Domestic Product, industrial production – and others are also estimates. That's fair enough, after all we are dealing with, in the case of the United States, China, India, Japan, and the other major countries – huge modern economies. It is impossible, for obvious reasons, to secure an exact snapshot of any particular sector of the economy or business at any given moment.
Nonetheless, one should be a little skeptical regarding such figures. Despite the apparent strength of the US economy and booming housing market and very low unemployment rate, for example, recent articles have pointed to millions of Americans still being "under water" as far as their homes are concerned. In other words, their properties – a full decade after the great financial crisis of 2008 – are still worth less, and in many cases a lot less, than what they paid for them before the financial meltdown occurred. Similarly, one might get the impression that people are walking out of one job and into another. That might be the case in some sectors and in some areas, but it doesn't accurately reflect the case when one reads of huge numbers of people who haven't worked for years since the crash.
Figures paint a picture, but a closer look can reveal the painting to be somewhat fuzzy and not an entirely accurate representation. As with a painting, handle figures with care.