Government Supportive Of Indian G&J Industry But National Needs Come First
October 04, 18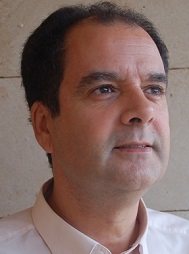 The Indian government's decision to raise the import duty on cut and polished diamonds, semi-processed stones, half cut or broken diamonds and lab-grown stones and processed colored gemstones to 7.5 percent from 5 percent was exactly the type of news the industry on sub-continent could do without.
The government said the move was aimed at attempting to reduce India's current account deficit. And, to be fair, the other items on the list were of the everyday variety which made defending a hike on customs tax for precious stones difficult a tough gig. The list included, for example, air-conditioners, refrigerators, washing machines, footwear, furniture fittings and tableware.
The government is concerned by the current account deficit and capital outflows. The rupee has dropped sharply against the US dollar – down 15% against the greenback so far this year which has pushed up the price of crude oil. Global crude oil prices have been rising steadily, thus straining India's finances. In October, Brent crude oil prices breached the $85-per-barrel level for the first time in more than four years, and there are fears that the $100-mark will be breached.
That means that India is having to spend more dollars to pay for its fuel requirements, 80% of which is met through imports. And that is what is behind the rupee's decline. Some analysts believe it won't be long before the rupee crosses the psychologically important 75 to the dollar mark.
Not surprisingly, Gem and Jewellery Export Promotion Council (GJEPC) Chairman Pramod Kumar Agrawal said the huge Indian diamond and gemstone manufacturing and jewelry industries would be hit by the tax increases. He pointed out that a large volume of cut and polished diamonds, both loose and set in jewelry, are imported for re-setting in new designs.
The Indian industry is also concerned that the tax hikes will give an advantage to the country's main competitors. Nothing new there. The main diamond hubs are constantly looking over their collective shoulders at their competitors and fearing that any changes in their domestic tax situation will give their rivals an edge.
Difficult to imagine, however, that Antwerp, Ramat Gan or New York are going to see that this is a huge advantage since their manufacturing base is negligible – to put it mildly – compared with the size of India's diamond processing and jewelry-making infrastructure.
The GJEPC has said it will convey its concerns to the government in a bid to reduce the impact on its diamond, gemstone and jewelry exports. India exported around $23 billion of cut and polished diamonds in the last fiscal year, and close to $10 billion worth of plain and precious stone set jewelry.
Will that help? I would tend to doubt it. Prime Minister Nahendra Modi has declared his deep love of the country's diamond and jewelry industries on a number of well-publicized occasions in the four years he has been in power. And the Indian diamond industry has been clear in its admiration for him, declaring him to be very pro-business and understanding of their needs. But the government's needs will always take precedence over friendship and admiration.