Building consumer confidence - an imperative for the jewelry industry
August 22, 19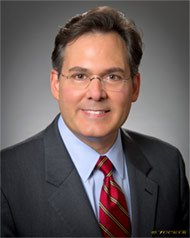 At Signet, we take customer trust very seriously. Every day, people choose to come into our stores or visit our websites to make expensive and meaningful purchases, and if they don't trust us to deliver on what's important to them, they can easily go somewhere else.
Finding ways to build customer confidence is not only the "right thing to do", but also an imperative that will shape the future of the jewelry industry.
Research shows that an overwhelming majority of customers say they must trust a brand to do what is right before purchasing from them. Signet's recent customer survey found that those ages 18 to 34 are more likely to seek out and switch to brands that they believe practice responsible sourcing. What resonates with customers today across all ages is that all of our jewelry is responsibly sourced.
Signet's decades-long commitment to be a global leader in responsible sourcing offers insight into how the industry can respond to these important opinions from customers.
In 2005, Signet was one of 14 founding members of the Responsible Jewellery Council (RJC), the jewelry industry's premier standards and certification organization. The RJC plays an important role for the jewelry industry:
• First, the RJC Code of Practices offers suppliers an internationally recognized standard to audit and certify their sourcing practices.
• Second, RJC members can feel proud to use the RJC logo as a customer-facing "stamp of approval" to show their commitment to responsible sourcing.
• Third, the RJC connects like-minded companies dedicated to ensuring and protecting the integrity of jewelry sold around the world.
Over the years, we have worked collaboratively with like-minded RJC members to continuously improve the integrity of the global jewelry supply chain - working to build consumer confidence in the entire jewelry category:
• Within Signet's global supply chain, more than 94 percent of Signet jewelry is sourced from RJC members.
• The number of Signet suppliers that are RJC members has increased four-fold since 2015 - demonstrating the growing importance the industry places on RJC membership.
• Signet requires all of its suppliers to become Certified RJC members over time, further emphasizing the RJC's important role to promote responsible sourcing.
Signet's commitment to hold its suppliers to higher standards is embodied in our award winning, industry-leading Signet Responsible Sourcing Protocol (SRSP). This protocol has been developed through a collaborative, multi-stakeholder process that incorporates input from more than 80 suppliers, producers, major jewelry trade associations, civil society, auditors, customers, governments and banks.
One of the key elements of the SRSP is its open-source nature, which allows for the protocol to be improved upon over time. As the most recent example, Signet published the SRSP for Colored Gemstones in 2019, providing assurance that Signet fine jewelry containing rubies, sapphires and emeralds will be verified as responsibly sourced. This adds to the existing SRSP coverage of gold, diamonds, tungsten, tantalum, tin, platinum group metals, and silver.
The collaborative approach extends to our involvement with other international organizations as well:
• While not widely known, Signet is a member of the Responsible Artisanal Gold Solutions Forum (RAGSF), a multi-stakeholder coalition which seeks to learn about and address critical barriers to the production and trade of artisanal gold from the Great Lakes Region of Central Africa.
• In 2018, as part of the RAGSF, Signet received jewelry including gold from the first supply chain designed to source conflict-free artisanal gold from the DRC for use in products sold to consumers in the United States.
• This represents an important milestone, proving to the industry that conflict-free gold can be responsibly sourced from a conflict-affected area such as the DRC.
In addition to our work with the RAGSF, Signet takes an active role advocating for responsible sourcing and responsible business practices at organizations like the World Diamond Council (WDC), CIBJO, the Organisation for Economic Co-operation and Development, the Diamond Development Initiative and the Responsible Minerals Initiative.
While Signet does not pursue responsible sourcing for public recognition or accolades, we're proud when our hard work is noticed by third parties. For example, SIGWATCH, an unaffiliated NGO tracking company based in the United Kingdom, ranked Signet as one of the top five most praised companies in the world - the only jewelry company on the international list - for the company's responsible sourcing efforts.
I encourage all those in the jewelry industry to become a member of the RJC and direct your business towards others who are also RJC members. By doing so, you help ensure that the jewelry and the materials you buy or sell are responsibly sourced in accordance with international guidance and standards. As more and more companies join the RJC and work to continuously improve their responsible sourcing practices over time, I believe our industry will benefit exponentially.
Together, we can continue to build greater consumer confidence in all the products we sell. Join us... Join the RJC. Join the WDC. It is what our customers want and it is the only choice for the future of the jewelry industry.
David Bouffard is Vice President of Corporate Affairs at Signet Jewelers and Chair, of the Responsible Jewellery Council.