Let Me Just Verify That
September 19, 19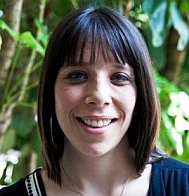 MVI Marketing has just come out with a consumer research study report looking at "the need for third-party verification of mined and lab-grown diamond claims of positive social and environmental impact."
While it's not a name that trips off the tongue, there's some important takeaways in there.
The top one is this: about 40 percent of consumer-purchasing decisions are driven by knowledge of social and environmental responsibility and country of origin claims.
In addition, consumers would pay a premium to have knowledge about diamonds they purchase and would value looking up country of origin at a jewelry store's counter.
And, since consumers value third-party independent verification of claims about social and environmental responsibility, and country of origin, this is something retailers and brands should take into consideration.
Diving into the report, it turns out that one of the most important considerations for retailers (after the 4Cs, grading and brand/company reputation) is that a diamond has been mined using socially and environmentally responsible methods. For lab-grown stones, consumers want to know that the diamond has been produced using socially and environmentally sustainable methods.
However, consumers are not prepared to take a brand or company's word for their green or ethical credentials - and nor should they.
That's where the third-party verification comes in. Consumers want to know that what a company claims is the truth and that there are hard facts and data to back up these assertions. Forty-eight percent of consumers said third-party verification of a diamond's country of origin and its social and environmental compliance was very important (41 percent somewhat important). For lab-grown diamonds, those numbers were 44 percent and 42 percent respectively.
These consumers also say they would ideally choose responsibly mined and sustainable lab-grown certified diamonds over non-certified diamonds. That is, they would prefer to buy an independently certified "Responsibly Mined Natural Diamond" or "Sustainable Lab-Grown Diamond" rather than a similar, non-certified diamond to the tune of 86 percent of consumers (mined diamond) and 84 percent (lab-grown diamond).
We already know that today's consumers are environmentally and ethically minded - and that will only increase in the future as Gen Z buyers come of age and force companies to enact changes in the way they do business or risk losing a huge swathe of influential buyers.
Open most diamond mining company pages and there are sections dedicated to sustainability, the environment and corporate social responsibility. The Diamond Empowerment Fund is dedicated to the incredible message of "diamonds do good."
There's already so much positive work going on, but just saying so isn't enough to satisfy savvy and knowledgeable consumers who spend huge amounts of time researching products, not to mention getting social proof, before they buy.
Doing good is great, but it's so much more powerful when someone else says it for you.
The full MVI Marketing report can be downloaded here.