Tiffany Buyout: A Lot of Noise for a Little Discount
November 26, 20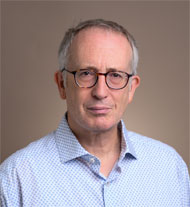 Coronavirus has played havoc with the production schedules for TV soap operas. The cast and crew of the USA's The Young and the Restless, Britain's Coronation Street and many other favorites have been hit by illness, self-isolation and the demands of filming at a social distance.
But the most gripping show in Diamond Land has continued unabated - the day-to-day drama that is "LVMH Buys Tiffany". A marriage seemingly made in heaven turned sour when the groom (LVMH) ditched the bride (Tiffany) at the altar. Cue bitter recriminations, legal threats and counter threats, followed by last month's (surprise) reconciliation, after which they all lived happily ever after.
I've written about the on-off-on-again relationship before but I think it's fair to re-visit in a week when the "mismanaged" jeweler with "very disappointing" financials (LVMH's description) reported a remarkably healthy performance in the face of COVID-19 adversity.
It beat Wall Street expectations with total worldwide net sales down just one per cent year-on-year despite then pandemic. It reported a 70 per cent sales surge in China and a near doubling of its e-commerce in the third quarter.
Tiffany's supposedly poor performance had been a cornerstone of LVMH's justification for pulling the plug on what was initially termed a "friendly takeover". That and the French conglomerate's claims that its government had ordered a postponement, if not a cancelation, of the biggest acquisition of its kind over the tit-for-tat trade war over tariffs with the USA. The former seems now to be without foundation and the latter little more than a side issue.
Cynics, myself included, suspected early on that the shouting and legal threats that immediately followed the withdrawal were all part of the post-deal negotiations, a sort of elaborate mating ritual. Tiffany were disappointed and said they'd sue LVMH for calling it off. LVMH said they counter-sue, alleging "dishonesty" and branding Tiffany a "mismanaged business that over the first half of 2020 hemorrhaged cash" in response to the coronavirus crisis. All of which would have resulted in an extremely tangled court case in January. But the simple subtext may have been this: LVMH wanted to pay less because of coronavirus. And it's no big surprise that they won. Tiffany are a big jeweler, with 14,000 employees over 300 stores and an annual revenue of $4.4bn But LVMH is in different league. It's the world's biggest luxury group, an umbrella for 75 brands including Louis Vuitton, Dior, Moet & Chandon, Bulgari, Tag Heuer, Fendi, Givenchy and Hublot. Revenue last year was almost $63.5bn.
LVMH wanted to haggle. Tiffany didn't. So the big boy in the playground upped the ante with a shock tactic. It said "non merci" and walked away. Of course "non" didn't mean "non". It became "oui" when Tiffany relented on a discount and LVMH could hold its head high.
The whole saga has knocked $420m off the asking price, which is small change to a man like Bernard Arnault, CEO of LVMH. He reportedly added $7bn to his net worth (now put at $137bn) when stocks soared on the back of Pfizer's announcement last week of a COVID-19 vaccine. In recent weeks Mr Arnault, nicknamed the Wolf in Cashmere for his negotiating tactics, is said to have made $16bn - more than enough to buy Tiffany & Co lock, stock and barrel. So was it really all about driving down the price, or does pride come into it?
Season One of LVMH Buys Tiffany is now drawing to a close. The drama appears to be over and we can settle down for an "exciting next chapter," as Mr Arnault has called it, with LVMH as "the right home for Tiffany and its employees".
Have a fabulous weekend!