Pandora's PR Master Stroke
May 06, 21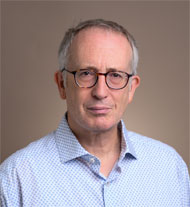 Last week I wrote about Diamond Foundry ramping up its production of lab-grown diamonds. And I mentioned new research highlighting increased consumer awareness of lab-growns. I thought that was enough on lab-growns for the time being and set my sights elsewhere for this week's Memo. And then came the Pandora announcement. One of the world's biggest jewelers (26,000 employees, 7,000 outlets, Q1 2021 revenue $726m) said it was ditching mined diamonds and would only use lab-growns. This was big news, far beyond the diamond community. It was the second item on the BBC radio news, with CEO Alexander Lacik making low-carbon promises. It was headlines in every newspaper. It was as though McDonald's had announced it would no longer sell burgers, Apple had decided there was no longer sufficient demand for iPhones, and Coca-Cola had called time on the soft drinks market.
It was, at least at first glance, a seismic shift. Dig a little deeper and it is significant in terms of consumer perception than any actual impact on the diamond industry. Pandora may be a huge player in terms of the volume of jewelry it sells - 85m items annually. But only a tiny fraction contain any diamonds. The overwhelming majority (95 per cent) of its charms, bracelets, rings, necklaces and earrings are priced at under $150, and many of its more expensive items are set with cubic zirconia. Pandora tells us that they currently use diamonds only in their annual limited edition Club Charm items - around 50,000 pieces per year. A typical bestseller from the range is the $75 Pandora Club 2021 Angel Wings & Heart Dangle Charm, described as hand-finished in sterling silver and Pandora Rose (14k rose gold-plated unique metal blend). It includes a "man-made diamond". The spec is given not in terms of 4Cs, but dimensions only - depth: 0.172 in, height: 0.563in, width: 0.484in. Pandora's own figures show that only one item in every 1,700 it sells contains a diamond. And its website confirms they're lower-priced goods. Pandora politely declined to tell us how many carats it has been buying a year, but let's guess it's somewhere in the thousands. Not hundreds, and certainly not tens of thousands. Admittedly the figure will increase with the launch this week of its Brilliance collection, featuring lab-growns from 0.15-carat to 1.0-carat.
But the big Pandora announcement will have very little direct impact on the global diamond industry. It will, however, have a huge indirect impact. Forget everything I've just said above for a moment, because it's detail. The big picture, as far as the average buyer is concerned, is simply this: One of the world's biggest jewelers is taking an ethical and environmental stand against mined diamonds, and embracing an affordable, carbon-neutral alternative. It is, by any measure, a PR master stroke. With a simple tweak to one of its smallest supply chains Pandora has enhanced the position it already holds as a social justice champion. They're also outlawing the use of newly-mined gold and silver and say they'll use only recycled precious metals. I'm not criticising what they've done. My point is simply that they have handled it brilliantly and earned disproportionate positive and free press coverage in doing so. I remember some years ago, as a journalist in the UK, I placed a story in national papers there about Asda, one the big supermarket chains. A "fierce debate" had been raging in the media about tomato ketchup, of all things. Should it be stored in the fridge or in a cupboard? One of Asda's store managers decided to take a carton of Heinz Tomato Ketchup bottles from the shelf, place it in the fridge and announce that he was now giving customers a choice. A cheeky stunt that cost no money, took no time, but got great coverage. I'm not trying to trivialize what Pandora's are doing, just highlighting the way the media loves a good headline, even if the story doesn't quite live up to it. All of that aside, Pandora has boosted consumer awareness of lab-grown diamonds like never before. Its big announcement sent mainstream journalists off to furiously cut and paste the best bits of Wikipedia and Bains & Co to give their readers a crash course in lab-growns, extolling their virtues as an affordable, ethical and environmentally-friendly alternative to mined gems. Public perception is shifting. Last week the market research company the MVEye reported that 40 per cent of consumers in western Europe owned a lab-grown diamond. I can already see that figure rising.