Petra's $6m Human Rights Settlement
May 13, 21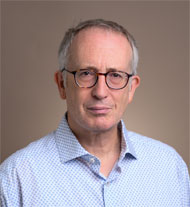 Petra Diamonds announced yesterday that it had agreed a $6m settlement over alleged human rights breaches at its Williamson mine, in Tanzania.
The UK-listed miner made no admission of liability, but its own investigation concluded that the security teams it employed to protect the sprawling of 30km2 kimberlite resource from illegal miners had been responsible for some deaths and many injuries.
A sub-committee of independent Petra non-executive directors carried out its own investigation and found that "there were 12 confirmed deaths of illegal diggers, with the likely deaths of four others. The available evidence is that of the 12, some were killed by Zenith Security personnel (the third party organization tasked with securing the mine) and at least one by the Tanzanian Police Force, all during violent confrontations".
It also gave some scale of the problem it faced. "Between 2012 and 2020 alone, there were over 7,100 recorded incursions onto the SML (Special Mining Licence area), which resulted in more than 1,700 arrests taking place.
That investigation was prompted by the publication last November of a hard-hitting report The Deadly Cost of 'Ethical' Diamonds by the British corporate watchdog RAID (Rights and Accountability in Development).
It conducted extensive research over 14 months into Petra, which bought the mine from De Beers in February 2009.
It concluded that Petra's contractors, Zenith Security, were directly implicated in many abuses and that its security guards had deliberately swapped rubber projectiles in their weapons with metal shot, to inflict greater harm on illegal miners.
It alleged there had been a catalog of "killings and brutal assaults" and it claimed people had been "shot with little or no warning, stabbed, detained, stripped, beaten, incarcerated for days in a filthy and cramped holding cell by the mine's entrance, deprived of food and medical treatment, and/or handcuffed to hospital beds at the mine's medical facility."
British human rights law firm Leigh Day launched a legal action on behalf of 71 claimants who allege they suffered serious human rights abuses by security personnel employed or contracted by the Williamson Diamond Mine and by police who work nearby.
The settlement announced on Wednesday - without admission of liability by Petra - is "a decent and important step by the company to provide a remedy," says Anneke Van Woudenberg, RAID's executive director.
But she still has two important concerns. One is that she says Petra ignored almost a decade of complaints from those living near the mine and only responded when faced with an NGO investigation by her organization, and the threat of legal action.
The second is that allegations of wrongdoing at other diamond mines - which haven't faced such scrutiny - are being overlooked not only by the miners, but also by the industry in general. She points a finger in particular at the Natural Diamond Council, the industry body set up "to advance the integrity of the modern diamond jewelry industry".
Van Woudenberg told IDEX Online earlier today: "Diamond mining companies can make big claims about how ethical and responsible they are, but rarely are they subject to detailed scrutiny.
"What happened at Petra Diamonds' mine in Tanzania should be a wake-up call for the industry, its backers and those who promote diamonds, like the Natural Diamond Council. Without enhanced due diligence and robust oversight, it's hard to see how such ethical claims can be believed.
"Petra Diamonds' ethical claims have been exposed as nothing more than window dressing to promote its diamonds. Environmental, social and governance investors and others who have backed Petra Diamonds and believed the company's ethical claims should look long and hard at why their vetting practices failed to identify this empty rhetoric and ask questions about what they might be missing at other companies who make similar ethical claims."
The NDC responded with a statement saying that Petra was an isolated incident and that it was proud of the $16bn of socioeconomic and environmental benefits the diamond industry generates annually.
"Despite our concern pertaining to the situation, the NDC is not in the position to provide oversight of the operations of the industry's supply chain, having neither the expertise nor the resources," it said.
"The NDC has previously discussed the situation with Anneke at RAID, explaining our position and role within the industry, which she understood. We are therefore surprised by her comment as it differs from the outcome of that conversation.
"The Natural Diamond Council takes the issue of human rights abuse very seriously, and has been in touch with Petra and the rest of the NDC members about these allegations."
Peter Hill, non-executive chairman of Petra Diamonds Limited, said: "The company, board and management are greatly saddened and concerned by the findings of the investigation and we all regret the loss of life, the injuries and the mistreatment of illegal diggers that the investigation has found to have taken place.
"The actions being put in place, combined with the agreement reached with the claimants, are aimed at providing redress and reducing the risks of future incidents occurring. This is in keeping with our approach throughout, where we have tried to provide fair remedy, in the interest of all parties, based on a detailed, balanced and independent understanding of the allegations made.
Petra said its CEO, Richard Duffy, took immediate action upon being made aware of the allegations in 2020.
"The wider Petra board have been equally determined to address the shortcomings identified, and have taken remedial actions where necessary to minimise the risks of reoccurrence of similar events, recognising that WDL's (Williamson Diamonds Limited, Petra's operating company) small yet high value products will always attract individuals and syndicates looking to exploit these for their own gains."
Have a fabulous weekend