What Next for Mehul Choksi?
June 03, 21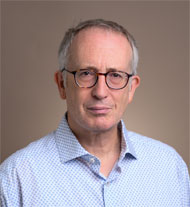 There's a movie to be made, for sure, about Mehul Choksi. We just need to establish some facts - any facts - before we settle on a script and make some critical casting decisions. And we may need to run it by him first. Bear in mind that he took Netflix to court over his brief appearance in the Bad Boy Billionaires documentary. But we'll cross that bridge when we come to it.
The first hurdle is establishing what has actually happened in recent days. Pretty much every "fact" about the Indian-born diamantaire is contested. I say "Indian-born" rather than Indian because his current nationality is up for debate (more on this later). What we do know is that he is accused of defrauding the Punjab National Bank out of $1.85bn in a massive loans scam. He left India in January 2018, days before the alleged fraud came to light, and relocated to the tiny Caribbean island of Antigua, where he remained until his disappearance on 23 May. He was abducted, beaten, tasered, tortured, put in a wheelchair and taken by boat to the neighboring island of Dominica. That's according to his account. Or he illegally entered the country, having left his wife at home to take a younger girlfriend on a yacht for a romantic meal and a "good time". That's according to the prime minister of Antigua and Barbuda's account.
One way or another he found himself under arrest on Dominica, charged with entering the country illegally. He was denied bail earlier today and remains in custody pending a further hearing. Almost every subsequent detail of what follows is disputed, so while I am unable to provide anything that resembles a definitive account, I can at least report some of the contradictions. Mehul Choksi, aged 62 or 63 (accounts vary) left the home he shares with his wife Priti (or possibly ex-wife, accounts vary) for dinner with his girlfriend (or not, accounts vary). Priti raised the alarm when he didn't return that evening. Three days later he turned up on Dominica, 100 nautical miles away. There was speculation during his absence (without any apparent foundation) that he'd fled to Cuba, which was clearly not correct. Choksi's own account, according to the Business Standard newspaper, is that within minutes of arriving at the apartment of Barbara Jarabica, the maybe girlfriend, he was attacked by eight to 10 men.
"They said that we knew who you are and you have to go for investigation just now with us," he said. "They just grabbed me and I tried to fight against them, but it was very, very hard... they came at me from all sides."
His daughter Priyanka Choksi, who lives in Belgium, says she has no doubt it was an operation by the Indian government. "My father was abducted. Two mercenaries of Indian origin were on the boat," she said.
All of which may well be true, or not. A court on Dominica has yet to be convinced. But Mrs Choksi is standing by her man. As far as she is concerned, he was lured to a dinner date, from which he was brutally kidnapped. The woman who did the luring may or may not have been Barbara Jarabica described as a property investment consultant who studied at the London School of Economics. Mrs Choksi says said she'd never seen the woman, although she also insisted she looked nothing like the "sexy femme fatale" seen in the media.
The issue now is whether or not Choksi will face trial in India. He is not keen. Mrs Choksi said: "My husband is no longer an Indian citizen as per Section 9 of the Indian Constitution. In 2017, he ceased to be an Indian citizen. The safest place on earth for him is Antigua." She has a point, because under Indian law he surrendered his passport when he became a citizen of Antigua and Barbuda, even though he paid for the privilege under its citizenship by investment program.
But India is likely to counter that, citing the red notice issued by Interpol for his arrest, and claiming the only reason he sought citizenship elsewhere was to avoid a trial. Gaston Browne, the prime minister of Antigua and Barbuda, says Dominica should hand him over to the Indian authorities, because, he claims, Choksi left of his own free will.
Lawyers for Choksi argue he is a citizen of Antigua and he should be sent back there, even though Antigua maintains he is still an Indian citizen and has threatened to revoke his citizenship of Antigua. India's Central Bureau of Investigation and Enforcement Directorate are extremely keen for him to be sent back there. This is a legal tangle that shows no sign of being quickly sorted.
Could things be any clearer? Among the many points yet to resolve are: Did he flee, or was he abducted? Is he a citizen of India or Antigua? What is Barbara Jarabica's role in all this? Is Choksi guilty or not guilty of fraud? And one more thing. Did the man who reportedly tipped the scales at 120kg really manage to lose 36kg, as a friend has claimed? Watch this space.