Why did Tiffany Walk away from Costco Fight?
July 22, 21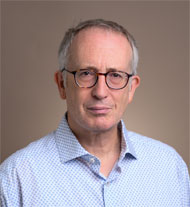 Tiffany & Co has never been afraid of going to court to protect its trademarks. In 2003 it was awarded $550,000 in statutory damages after the website www.finest4less.com refused to withdraw 28 counterfeit Tiffany items. Tiffany told the court it deserved the compensation - and wanted to deter counterfeiters. In 2010 it went head-to-head with the third-party platform eBay for enabling others to trade off its name. It alleged direct and contributory trademark infringement, trademark dilution, and false advertising by virtue of the fact that the e-commerce giant had allowed counterfeit Tiffany jewelry to be advertised online. It lost. Public court records in the US indicate that Tiffany embarked on at least 28 lawsuits between 1991 and 2016 over its copyrights, patents, and trademarks.
So it was surprising to learn this week that the iconic New York jeweler was walking away from a fight with Costco, a fight it had pursued with zeal for almost eight-and-a-half years. Its well-documented court battle centered on whether the warehouse club giant could reasonably use the word "Tiffany" to describe solitaire diamond rings made by other jewelers. Tiffany insisted that "Tiffany" meant it was made by Tiffany. Period. Costco argued that "Tiffany" was widely understood to be a generic term referring to a six-pronged diamond setting, in much the same way that Kleenex, Jacuzzi, or Biro have passed into common parlance.
The case ping-ponged its way through the US courts. In 2015 a federal judge ruled in Tiffany's favor, granting its motion for summary judgment and ordering Costco not to use the word "Tiffany", either alone or with any modifier such as 'setting,' 'style' or 'set'. A jury subsequently awarded the jeweler $21m in damages. Costco challenged the ruling at an appeal court last August and was granted a partial victory. The three judges agreed with Costco that customers would not be confused into believing they were buying a ring made by Tiffany & Co. They would understand that "Tiffany" meant a Tiffany setting, rather than Tiffany & Co, but they said the trademark and counterfeiting case should be heard again by a jury.
Tiffany said at the time that it would pursue the case, and was confident of victory in the end. "We have no qualms about trying this case again and remain confident that a jury will find counterfeiting and infringement upon retrial, just as the district court judge originally ruled," said Leigh Harlan, Tiffany senior vice president, secretary and general counsel. As late as March of this year Tiffany indicated it was still ready for an in-person (though not virtual) trial, provisionally set for July, according to a joint status report filed in U.S. District Court for the Southern District of New York.
And then it backed off. We can only speculate as to what prompted the change of heart. The resolution between the two sides is confidential and binding. Neither side has commented or issued a statement to the press. An enigmatic comment by Costco's lawyer David Bernstein that "the parties have amicably resolved their dispute," is all we have to go on. We emailed him for elaboration and got the same seven words back. Our request to discuss the matter with Tiffany, now part of the LVMH group, was met with a firm no.
The case against Costco for using the word "Tiffany" in its descriptions of its goods, was more nuanced than taking on straightforward counterfeiters flogging fake goods. Tiffany successfully persuaded the first jury that its name was its trademark. But there were to be no guarantees that a second jury would reach the same conclusion. At the end of the day though, that's a practicality. Tiffany has long seen protection of its property as a matter of principle, never mind the cost, the obstacles or how long it takes. Behind the wall of silence something has changed. New owner, maybe?