Beyonce and the Tiffany "Scandal"
September 01, 21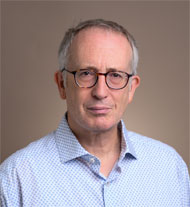 Never trust a journalist. For at least two reasons. The first may surprise you. They tell the truth. The trouble is it's not the whole truth. Those who value their jobs will not knowingly tell an outright and deliberate lie. But they may well miss out facts that get in the way of their story.
The second reason is that they are highly skilled at weaving a tiny fragment of information into front page sensation. And so it was this week with Beyonce and the Tiffany diamond "scandal". I'm tempted to put the word scandal in an extra set of quote marks, because it's so far from actually being one. But as we'll see, it doesn't take much to get a decent scribbler hot under the collar.
This is what happened. Beyonce and her rap star husband Jay Z teamed up with Tiffany for a campaign celebrating modern love in which she was photographed wearing the iconic 128.54-carat Tiffany Yellow Diamond. This not just any big diamond. It is the diamond that has come to symbolize Tiffany's pre-eminence in the jewelry world. It is one of the world's largest yellow diamonds, bought by the company's founder Charles Lewis Tiffany for $18,000 in 1878 and cut with 82 facets —24 more than a traditional round brilliant—to maximize its brilliance. It resides at the Tiffany & Co. flagship store in Midtown Manhattan, New York City and is worn only on rare and special occasions - notably by Audrey Hepburn in Breakast at Tiffanys in 1961 and, more recently, by Lady Gaga at the 2019 Academy Awards. So for Beyonce to wear the $30m gem was a big deal and attracted widespread coverage.
Its origins have never been a secret. It was recovered from the De Beers' Kimberley mine, in South Africa in 1878, at a time when slave labor was widespread and working conditions were primitive. Today we'd use the term "blood diamond" to describe a gem recovered under such circumstances. At the time they just called it a diamond.
So Beyonce wore the diamond and the diamond qualifies, by today's standards, as a blood diamond. So far, so good. But for a journalist looking to make mischief and create a "scandal", there needs to be some link between the two. Did Beyonce know? Did she approve? Did she disapprove? All it takes it some connection between singer and diamond to breathe life into the story.
And here's the connection. Drum roll please. "Disappointed and angry". That's it. A "source close to the singer" - not the singer herself - is quoted by journalists as saying she was disappointed and angry that she wasn't made aware of issues about the diamond's history. Think of "disappointed and angry" as being the tiny seed from which labs nowadays grow diamonds, adding layer after layer of carbon. From these two unattributable words, the media was then able to spin a whole tale of woe, making a very big thing out of small thing, detailing the exploitation of black diamond workers 150 years ago, and in turn playing the race card against Beyonce as a woman of color, for what it sees as her implicit endorsement of such practices.
The woke world has, to my mind, gone mad with its ultra-sensitivity to racial prejudice and discrimination, which holds Beyonce accountable in some way for diamond-mining practices of the 1870s. But then again, maybe Tiffany and Beyonce did get it badly wrong. Maybe having a black woman adorned with a white man's trophy does send out all the wrong messages. Maybe the Tiffany Yellow Diamond can never shake off its painful association with colonialism. The trouble is that sometimes, when you're looking for easy answers, you can't trust a journalist.