Can Anglo American Enforce a Covid Mandate?
December 03, 21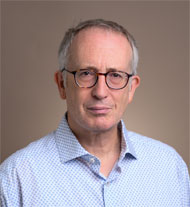 Anglo American, the multinational parent company of De Beers, announced yesterday that it would be requiring all its 95,000 staff and contractors to be vaccinated against COVID-19.
The story was broken in Britain's Daily Telegraph, under the headline "Mining titan Anglo American plans to sack unvaccinated workers".
The newspaper cites an internal update about the proposals which "states that employees will need to be vaccinated "to be able to perform their role" and those who refuse may be let go 'as a last resort'."
Such a move will undoubtedly divide opinion. But is it even practical?
Less radical initiatives, such as US President Joe Biden's attempt to enforce either mandatory vaccinations or weekly tests on businesses with over 100 employees, have become mired in legal challenges and are unlikely to see the light of day any time soon. What are the chances that one large company will be able to impose a more far-reaching vaccine mandate on a globally-spread workforce?
Anglo today presented its proposals in an official statement, saying it was "intending to introduce a policy that requires Covid-19 vaccination for access to all its sites and offices, with the continued objective of protecting our employees, their families, and communities as much as we can. Throughout the last 18 months, we have had strict health and testing measures in place across all our operations and offices, and have been strongly encouraging our employees to be vaccinated at the earliest opportunity as vaccines became available during this year."
It fights shy of the headline-grabbing "plans to sack unvaccinated workers", but the thought lurks between the line.
Dr Elton Dorkin, the company's head of health goes a step further when he concludes, in an op-ed published in South Africa, that "everyone must get on board, and get vaccinated, now."
He writes: "The science could barely be more clear: Vaccination is humanity's best defence against Covid-19.
"Now we are starting to engage our workforce as we intend to introduce a requirement of full vaccination for anyone wanting to enter one of our sites or offices in South Africa and around the world.
"Vaccines have been a lifeline against many diseases over the past century. Through them, we have managed to eliminate or substantially reduce debilitating conditions such as tuberculosis, smallpox, polio, measles, mumps and rubella. We can achieve the same with Covid-19, but everyone must get on board, and get vaccinated, now."
Anglo has been championing the vaccine among its staff and has invested heavily in supporting government vaccination programs in South Africa. It also introduced beeping "traffic light" passes to keep staff at its London physically distanced from each other. And it issued 3,000 employees at a platinum mining site in South Africa with Bluetooth-enabled Samsung smartwatches that vibrate if they come too close.
The challenge it faces with the proposed vaccine mandate is implementation. "Introducing this requirement will be dependent on compliance with local legislation and other legal considerations in the countries in which we operate," said Anglo. "And we will only take this step if it is lawful." And that may well prove to be the stumbling block. Establishing the legality of "a shot or your job" in a single country will be tough enough. Doing it across the whole Anglo empire - in Canada, Colombia, Peru, Brazil, UK, Finland, South Africa, Namibia, Botswana, Zimbabwe, India, China, Singapore and Australia - may prove impossible.