Alrosa's "New" Way of Doing Business
January 06, 22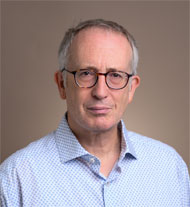 A new year, a new way of doing business. Alrosa introduced changes on 1 January which will, it says, provide buyers with more of what they want, and less of what they don't. Rough allocations for a slimmed-down elite of long-term clients will be determined for the first time by their type of business, not just their purchase history. It now has three different contracts - for retailers, manufacturers and traders. They account for around 70 per cent of Alrosa sales.
Sounds familiar? It's not a million miles from the approach De Beers, its biggest rival, has been pursuing of late. In January 2021, the UK-registered miner said it would be introducing new sight holder contracts, also tailored to the same three business types - integrated retailers, manufacturers, and dealers. It said it was shifting the emphasis away from "demonstrated demand" - the idea that past purchases are the best indicator of future purchases - and rewarding sight holders who could cut and polish their allocation, rather than selling on a stack of unwanted rough. At the same time, it bid farewell to a few old friends who no would no longer be making their regular visits to Gabarone.
Alrosa and De Beers both appear keen to ensure that the 14 tons or so of rough they produce every year are sold to the people who actually have a use for them, rather than those who'll end up flipping boxes to offload stock that doesn't meet their needs. Alrosa is taking that logic a step further, so that a company that is active in more than one of three categories - retailers, manufacturers, and dealers - can have more than one contract.
"For example, if a holding has a rough diamonds trading subsidiary as well as cutting and polishing facilities, it could hold two respective contracts," the company explained. "Unlike in the past, where clients and contracts were homogenous, we are dividing all clients into three categories depending on their business profile in order to tailor long-term specifications as close to their needs as possible.
"These three categories are manufacturers (cutters/polishers), traders and jewellery retailers. Moreover, for each client category we are drafting a base product mix that corresponds best its business needs."
Alrosa delayed the three-yearly review of its client list and allocation criteria until the pandemic appeared to be on the wane. It hosted a round of negotiations with all its long-term clients last March to identify their needs and offer a more suitable product mix. "The feedback received indicates that the current demand structure may significantly differ from the purchase history during the contract period, the latter usually considered as a basis for the allocation of goods," it said.
In December 2021 it announced it was trimming down the number of trusted clients from 59 to 51, following in the footsteps of De Beers made a similar move, shrinking down its sightholders from 80 to around 70. Alrosa lists its clients in full online. De Beers does not.
If the move towards more targeted sales was inevitable, then the pandemic has accelerated the process. One thing it highlighted was that spending patterns can change considerably in times of instability. "In this context the traditional practice of allocating goods for the contract period based on the previous period's purchase statistics may lead to distortions," said Alrosa's deputy CEO Evgeny Agureev. If nothing changes, clients will probably want the same next month as they did last. If everything changes, as it did when the industry came to a virtual standstill last April, then they won't. And who can predict the impact of Omicron, or any future Covid variant.
What it also highlights is a "me too" approach. De Beers was founded in 1888, shaped the industry and held a virtual monopoly for over a century. Alrosa is the new kid on the block, established in 1992, following the discovery of Russia's first diamonds in the 1950s. Despite their very different heritages, the market's two biggest players now run remarkably similar sales operations. Is there another way? Will the seller always have the upper hand, and will the buyer always have to take it or leave it? Will the sellers' forever retain a degree of control that is quite unlike any supply sector?