555.55-ct Diamond is a Real Enigma
January 27, 22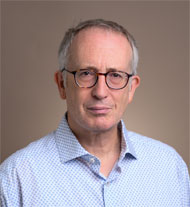 Sotheby's say it's "a treasure from interstellar space". The Enigma is certainly an exceptional gem, certified by the GIA as the largest fancy black natural colour diamond in the world, polished with 55 facets and weighing 555.55 carats. But is the diamond, valued at up to $7m, actually "out of this world"?
The auction house, which will be selling it in a single-lot online auction next month, said: "Its origins are shrouded in mystery - thought to have been created either from a meteoric impact or having actually emerged from a diamond-bearing asteroid that collided with Earth."
The asteroids it refers to are small rocky bodies that orbit the Sun and meteors are small chunks that fly off them into the Earth's atmosphere. Either way, we're talking about stuff from outer space. Sotheby's do leave themselves some wriggle room, with "shrouded in mystery" and "thought to have been created", but the assertion is clear: This diamond is, very likely, extra-terrestrial.
Scientists are not so sure, and several prominent names from relevant fields have voiced their concerns. In truth, what they're arguing about is not specifically about The Enigma, it's about carbonado diamonds in general. Carbonado is the term used to describe super-hard black diamonds that are found exclusively in Central African Republic and Brazil, both mid-elevation equatorial regions with no kimberlite presence. They are one of the toughest forms of natural diamond, with high densities of opaque mineral inclusions, particularly graphite, and they are more porous than most diamonds. There is no consensus about their origin. The most common theory is that they were formed by the direct conversion of organic carbon under high-pressure conditions in the Earth's interior, much like every other diamond. But there are several versions of the outer space theory as well. They pre-date the appearance of The Enigma by a long way. They include the possibility that carbonados formed inside a supernova - a giant exploding star - or from the impact of an asteroid hitting Earth.
The publicity generated by The Enigma has prompted some skeptical responses from the boffins. Richard Ketcham, a geoscientist at the University of Texas at Austin, who has studied black diamonds, said: "I believe the chances of carbonado specimens we've studied and seen data for being from outer space are low." He told the Live Science website the idea of carbonados originating from space was the "minority viewpoint among those who study them". Christian Koeberl, a geochemist in the Department of Lithospheric Research at the University of Vienna, in Austria, told Popular Mechanics magazine that theories of carbonados' extra-terrestrial origins were "not substantiated." He said it was more likely they have come from heavy radiation in Earth's early atmosphere or volcanic hydrothermal systems buried within the Earth's crust.
Tim McCoy, curator of the meteorite collection at the Smithsonian National Museum of Natural History, in Washington, told NPR (National Public Radio, USA) he was "not so sure it came from outer space." He thought it could have formed underground on Earth some 4 billion years ago.
"We think of outer space as this really exotic place; but think of inner Earth as a really exotic place. We don't really know very well what the deep, deep Earth is like," he said. "Every rock has a story, and we just have to know how to listen to it. And I think this is a rock that we can't quite understand its story yet." Ketcham also noted that the fact the diamond had been cut made it harder to deduce clues about its origin.
Sotheby's say there's good evidence that carbonados generally arrived here from space 2.6 to 3.8 billion years ago. "The exclusive presence of carbonados in these locations (Brazil and The Central Republic of Africa) adds further weight to the theory that these stones are indeed treasures originating from interstellar space," it says.
Nobody, not even Sotheby's, knows exactly where The Enigma was found, which might help resolve matters. It "has been in private hands and was acquired by the current owner in its rough form, weighing over 800-carats, over two decades ago," it said in response to our queries.
"While the exact location in which this particular diamond was discovered is unknown, carbonado black diamonds … are only known to exist in two specific regions in the world: Brazil and The Central African Republic." The additional background it provided concludes: "The origin of carbonado diamond formation remains uncertain and further research could provide fascinating insight into the evolution of our solar system and planets."
Nobody knows for sure where carbonados come from. The outer space theory has validity, as does the more mundane explanation that they started life in Earth's crust. But for many the question of this particular diamond's origin - Earthling or ET - will only add to its intrigue. That's what makes it such an Enigma.