Is this the World's Most Valuable Blue Diamond?
February 17, 22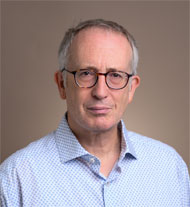 It already holds the record as the largest vivid blue diamond ever to appear at auction. And there's a chance that the De Beers Cullinan Blue will become the world's most expensive blue diamond ever when it goes under the hammer. Sotheby's Hong Kong announced on Wednesday that it will be sold in April in a special single-lot live auction. The Type IIb 15.10-cts Cullinan Blue is internally flawless, has the highest possible color grading, according to GIA, and carries a $48m estimate.
It is slightly larger than the current record holder - the 14.62-cts Oppenheimer Blue - and is of better clarity (IF against VVS1). The Oppenheimer Blue, also a vivid blue, was sold by Christie's Geneva in May 2016 for $57.5m.
The Cullinan Blue was recovered in April 2021 by UK-based Petra Diamonds at The Cullinan mine, South Africa, which it acquired from De Beers in 2008. The 39.34-cts rough gem was sold at a special tender three months later for an up-front cash payment of $40.2m to a partnership between De Beers and Diacore - equivalent to $1,021,357 per rough carat.
At the time, industry veteran Howard Cohen, editor of The Jeweler Blog, suggested that as a polished gem it could fetch up to $64m. That was based on the sale in 2015 of another Cullinan diamond, the 12.03-cts Blue Moon of Josephine, which sold for $1,156,000 per rough carat. As a polished gem it went on to fetch $48.5m, setting a world record for price-per-carat auction record for any polished diamond or gemstone.
Blue diamonds are flukes of nature, caused by trace amounts of boron in their crystal lattice. Only five 10ct+ blue diamonds have come to auction, and the Cullinan Blue is the first ever 15ct+.


The Cullinan stone is the new blue on the block, fresh out of the ground compared to its rival, the Oppenheimer Blue, which belonged to Sir Philip Oppenheimer, of the Oppenheimer family that owned De Beers until the 2012 sale to Anglo American. He headed the London-based Central Selling Organization from 1948 until 1993. He had the 14.71-cts stone made into a ring with an eight-blades mount by New York fine jeweler Verdura. It was sold in 1999, after his death, to an anonymous buyer who had it slightly re-cut, down to 14.62-cts, and set as the centerpiece of the present size 6, platinum ring, flanked on either side by a trapeze-cut diamond. The Oppenheimer Blue made history in 2016, breaking the world record for any diamond sold at auction. It shattered the auctioneer's estimate of CHF 38,000,000 - CHF 45,000,000 ($39,141,630 - $46,351,931) and went for CHF 56,837,000 ($57,544,569). If the Oppenheimer Blue can bust its high estimate by more than a quarter, then maybe the Cullinan Blue also can. That would mean a record sale price of $60.5m.
"I think we're going to see tremendous interest in this stone when it finally comes to auction," said Sotheby's senior vice president and sales director for jewelry Frank Everett.
"The market is very strong for jewelry at the moment, has been really for the last several years, but one of the strongest segments is colored diamonds. And one of the strongest colors is blue."
It will be auctioned on 27 April, during Hong Kong Luxury Week.