Sanctions, What Sanctions?
March 17, 22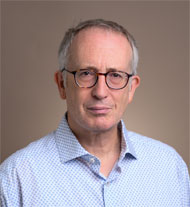 The US has imposed sanctions on Russian diamonds. If the headlines are to be believed. "Key supply of diamonds caught up in Russia sanctions," said CNN, after President Joe Biden issued his executive order last Friday. "US to ban Russian diamond and vodka imports," said the BBC. Technically they're right. Journalists rarely tell a deliberate lie. But often they don't tell the whole truth. Life is complex, readers want simplicity, and scribblers want to get the job done and go home. What's missing from the deceptively simple "US bans Russian diamonds" message is two words that make a critical difference. And those two words are "substantially transformed".
What the US outlawed was the purchase of rough, gem-quality diamonds from the Russian Federation. But the initial announcement failed to clarify whether it was a case of once a Russian diamond, always a Russian diamond. Or whether a diamond that was cut and polished in India, as more than 90 per cent are, or indeed anywhere outside Russia, cast aside its Russian identity and became exempt from sanctions. The answer lies in the small print of an online entry which was added to the U.S. Treasury's Office of Foreign Assets Control (OFAC) a few days earlier. It defines Russian goods as those "produced, manufactured, extracted, or processed in the Russian Federation, excluding any Russian Federation origin good that has been incorporated or substantially transformed into a foreign-made product."
So what exactly is the definition of "substantially transformed"? To answer that you need to trawl a mountain of correspondence (or let the Jewelers Vigilance Committee do the hard work) involving the National Commodity Specialist Division (NCSD). It's the arm of the U.S. Customs and Border Protection that deals with the all-important classification of chocolate, drones, cooking appliances, thermometers . . . and diamonds. The JVC unearthed a response to a query from a New York diamantaire in November 2019, about rough diamonds being imported from Botswana. The stones were shipped to the US to be evaluated for size, shape, and brilliance, then shipped to China to be sawn and blocked, then shipped to India where they were cut, faceted, and polished, and finally sent back to the US. The diamantaire sought a "country of origin determination ruling".
The response, issued under the provisions of Part 177 of the Customs Regulations (19 C.F.R. 177), was that "the cutting and polishing of the rough diamonds performed in India is a significant manufacturing operation which has the effect of changing the character of the outer surface of the rough diamond, resulting in a substantial transformation. Therefore, the country of origin of the cut and polished diamonds will be India." The same would appear to hold true for diamonds mined in Russia. By the time they're cut and polished the place of manufacture becomes their official country of origin, rather than where they were extracted.
An earlier ruling, on rubies rather than diamonds, also involved the specific issue of sanctions. Tiffany & Co wanted to know whether rubies mined in Burma but processed elsewhere would still be considered as "Burmese" and subject to sanctions. The NCSD determined that the "country of origin" was "the country of manufacture, production, or growth of any article of foreign origin entering the United States".
Manufacturing must result in a new and different article with a distinctive name, character or use - or what amounts to a "substantial transformation". That, it says, can only be decided on a case-by-case basis. The fact that raw rubies are heat-treated, in addition to being cut and polished, made a compelling case for them to be ruled as "substantially transformed" in a foreign country. The Tiffany ruling also mentions a decision made way back in November 1930, which held that diamonds mined in South Africa and were cut and finished in Holland were "products of Holland for country of origin marking purposes". And it cites a 1992 decision that "cutting a gem quality rough diamond by cleaving or sawing, and putting 52 facets on each diamond transforms an article with numerous potential uses to one dedicated to a single use as a gem".
The inevitable conclusion of these discussions is that US sanctions won't actually stop Russian diamonds legally entering the country, providing they have been "substantially transformed" elsewhere. Alrosa, responsible for the vast majority of Russia's diamond output, has a sizeable manufacturing operation and gems cut and polished within Russia will be off-limits, no question, under the current sanctions regime. In the last three months of 2021 they generated $73m of revenue. But that's a faction of their global rough sales, which brought in $1.1bn in the same period. And as we've seen, thanks to "substantial transformation", diamonds mined in Russia can still be sold in the US, as long as the manufacture takes place abroad.
Have a fabulous weekend.