Business as Usual at Alrosa?
June 23, 22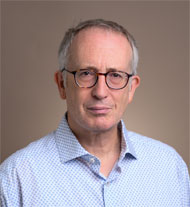 It seems to be business as usual at Alrosa. The US and the EU may have imposed sanctions designed to halt the flow of Russian diamonds, but you'd barely know it from upbeat comments made by the company's CEO Sergei Ivanov this week.
Alrosa has no plans to scale back production, he announced. Far from it. The 2022 forecast of up to 35m carats should still be met. Plans to re-open the Mir mine, closed since eight miners died in a 2017 drowning tragedy, are still very much on the table. Some clients may have left, but "new companies" were queueing up to replace them, said Mr Ivanov, who, together with his father, has been personally sanctioned by the US.
So is everything really that rosy in the Alrosa garden? Bear in mind that it probably won't make a dividend to shareholders for the second half of last year, citing the need to "maintain sustainability of its operations". And its share price has plunged is now virtually half what is was in mid-February, just before the tanks rolled in to Ukraine.
It is of course possible there's an element of bluster to Alrosa's bold proclamations. A throwaway line at the end of a report by Interfax, the independent Russian news agency, hints at the possibility that it could sell some its diamonds to Gokhran, the state-owned mineral stockpile.
The truth, according to well-placed sources, is not just that it might, but that is actually is. The suggestion is that it is selling a good proportion, maybe even the majority, of its output as valuable collateral to a government engaged in a very costly war.
Gokhran has long functioned as an effective valve for rough diamond production in Russia, buying up stones when nobody else would - or could - and selling them back when supplies ran short.
It bought $1bn of Alrosa diamonds during the 2009 financial crisis. And it sold it millions of carats last year, when a surge in post-lockdown demand outstripped its production capacities.
In addition, Alrosa has increased sales of high-value polished diamonds direct to domestic investors, through the Diamond Exclusive program launched with private banks three years ago.
But that's not the whole story. "Interest in our products is high," said Mr Ivanov. "New companies are emerging that are now interested in tapping the niche left [after the departure of some customers]."
Think Dubai, which has just eclipsed Antwerp as rough trading capital of the world, and which has not imposed sanctions on Russia. And think deals done not in US dollars but in Chinese yuan. Alrosa's sales have certainly been dented, but is still selling diamonds far beyond its borders and it is attracting new customers amid global shortages.
Dealers know where many of the small stones in a parcel marked as "mixed origin" really come from. There is always a path of least resistance and Russian stones are ending up, one way or another, in all the major trading hubs, EU or otherwise.
Have a fabulous weekend.