Diving for Diamonds
November 23, 22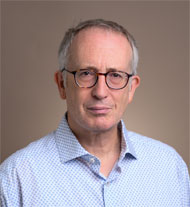 It's all about responsible sourcing. That's what consumers want, and that's what they're getting with "diver diamonds". In terms of global output, they may be a drop in the ocean, but diamonds recovered by divers from converted fishing boats, in the shallow waters off South Africa's west coast, have great eco-credentials.
Diamonds from the sea are nothing new. Three quarters of Namibia's total output are marine diamonds, from a fleet of ships that dredge the ocean on an industrial scale, processing thousands of tonnes of seabed sediment off Namibia's south western coast.
Debmarine, a 50/50 joint venture between the Namibian government and De Beers, has recovered over 16m carats since it started operations in January 2002.
By contrast Ocean Diamonds, based in Cornwall, south-west England, produces around 1,000 carats a month. But it says it combines the romance of the ocean with minimum seabed disturbance and negligible overall environmental impact.
"We're working with professional divers who work in the shallow waters in the shore zone," says Elly Buck, the company's creative director. "They are working from small boats, sometimes converted fishing vessels, or from a shore unit, which is basically when they walk into the water from the shore.
"We believe it's a very responsible way of sourcing diamonds, because it's dictated by nature. So they have to wait for very calm days when the seabed is settled, and it's safe for them to dive. That limits it to a few times a month, and the work is also very seasonal."
The divers, working from nine boats and three shore units, use a hose to suck up diamond-bearing gravel from the seabed onto the boat. Anything too big or small is returned straight to the ocean and small gravel bags are then taken back to shore for sorting.
"The diamonds originally came from land and traveled down rivers through erosion and weathering, to reach the sea, and then they've traveled along the coast," says Elly. Divers often find diamonds trapped under large boulders. They also find that Atlantic storms shift the diamonds around, so they'll return to the same areas of sea and find gems that weren't there previously.
Divers have been recovering diamonds off the west coast for about 20 years, but they weren't marketed as such until recently. They simply joined the mainstream pipeline. Robert Goodden, a veteran mining engineer who has worked for De Beers and others, recognized that diver diamonds had a unique story to tell, and he established Ocean Diamonds, supplying independent and bespoke jewelers, as well as larger brands, with both rough and polished loose stones.
"On average, diamonds from the sea are higher quality because of the journey that they've gone on," he says. "The ocean has naturally filtered out, the strongest ones. So weaker ones with inclusions would have been broken up along the way. Occasionally there are SIs and things like that, but in general, they are much higher quality. If you had a handful of production, the average would be twice that of handful of mine-based diamonds."
Ocean Diamonds sells primarily to small jewelers in Britain, but also supplies selected retailers in Europe, USA, Singapore, Japan and Australia. "I think they're particularly appealing to people who resonate with the oceans," says Elly "So we've had sailors and people who love the ocean and are attracted to the romantic element from the sea. And then there are people who are looking for more detail about where it's coming from. They love the fact that they know the origin of these diamonds."