Could De Beers be Offered for Sale?
December 08, 22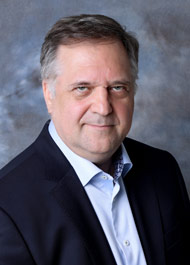 by Erez Jacob Rivlin, a diamond market analyst and diamond mining consultant. Served as an advisor to the Russian Government, (Minister Bychkov), on diamond issues, and to the Angolan President dos Santos.
erezrivlin@yahoo.com


Anglo American owns 85% of De Beers a
nd Botswana owns the remaining 15%. It is the seventh largest mining company in the world a
nd in 2021 it made a staggering profit (EBIDTA) of $20.6 billion (more than do
uble 2020). But De Beers' diamonds contributed "only" $1.1 billion, a mere 5% of the corporation's overall profits. It was an exceptional year, with the corona supply chain squeeze generating extremely high commodity prices, albeit temporarily.
So, what could be the new horizons for Anglo American and De Beers? Will they be managed by their boards, o
r will external forces dictate their direction? The future of these two giants impacts millions around the world, whose livelihood depend on diamonds. So, it only seems natural to wonder where the leaders of these two giants might take us.
Before trying to understand possible future scenarios, we should first understand how Anglo American's history, and its interaction with global trends, has brought it to where it is today. Ernest Oppenheimer founded the corporation in 1917, mostly mining gold and copper. Luckily for the diamond world, he fell in love with the sparkling carbon mineral. Together with his son Harry, he developed one of the most powerful weapons in the history of mankind - a stone that could steal a woman's heart.
A Grandson with Endless Troubles
The Oppenheimers' love story with diamonds lasted almost a century, but it didn't last forever. World changes were fundamental. Communism collapsed, there was no longer a global enemy, and war became the exception rather than the rule.
The first ever globalized transformation of human ethics gave diamonds a hard time. They occupied a sector small enough to become the perfect scapegoat, and 'sexy' enough to attract world attention. That's how 'evil diamonds', better known as 'Blood Diamonds' were born. For Nicky, the grandson of Ernest Oppenheimer, DiCaprio's Blood Diamonds movie must have been a major reason to end an era. Nicky, who became De Beers chairman in 1998, lost all appetite for Breakfasts at Tiffany's, and in 2012 he sold his family's 40% share in De Beers to Anglo American for a decent $5.1B cash deal.
The new world ethics created three new 'Biblical' commandments for Western corporations, namely ESG - Environment, Social and Governance. Amazingly enough, they transcended the old gods of profit without a bloody revolution. Under the new world order the 'invisible hand' that freely organized the capitalist markets through natural supply and demand forces, was no longer so free. Not only regulators, but also consumers, demanded that ESG take priority over profits.
Anglo American and De Beers have passionately embraced the new ESG codes of ethics. Reports by both corporations are now loaded with accounts of their investment in local communities, the importance of sustainability and how they are lowering carbon emissions.
In his 2021 statement to shareholders, Stuart Chambers, Anglo American's chairman, used words that would have sounded almost 'communist' 50 years ago: He said: "We have a critical role to supply many of the metals and minerals essential to decarbonise energy and transport, and to do so responsibly."
The Oppenheimer-less De Beers
Without the Oppenheimers, Anglo and De Beers have shifted their management focus from profit and control to the new ESG way of life. The move that should have attracted most attention from the diamond world was the sale by Anglo American of its thermal coal operations. Its chairman explained that it was part of "transitioning our portfolio towards those products that are essential for a low carbon future".
Without the Oppenheimers' passion for diamonds, the directors on Anglo American's board are now free to express ideas that were unthinkable just a decade ago. So, what could actually drive Anglo American to sell its diamond activities, just like it did with its thermal coal operations?
Unintentional Monopoly and Other Motivations
So, to avoid any misunderstandings, I am only sharing here some personal thoughts. No information in this article came from any director, manager, o
r anyone else related to either corporation.
1)
Within days of the Russian - Ukraine war, major brands and jewelers were demanding written pledges from their suppliers that they were not receiving any Russian conflict diamonds. Overnight this eliminated Alrosa's 30% share of the legitimate global rough diamond market. In fact, De Beers is currently supplying more than 50% of the non-US-sanctioned diamonds. Its unintentional return to a US diamond monopoly raises a major risk for future anti-trust litigation. It could, potentially, be a tough job in the future for De Beers' lawyers to prove that the company did not abuse the situation and charge higher prices. One way out of these troubled waters would simply be to sell De Beers and let someone else handle the aggressive US courts.
2)
Another important motivation could be the operational focus. De Beers management advances all the way down the supply chain. Venturing into the retail world is one of the activities most foreign to Anglo American's core mining operations. For corporate outsiders, uninvolved with the diamond sector, selling De Beers would seem a very natural move for Anglo American, and one that could even compensate the management with a rising share price.
3)
There is another way in which diamond operations can have a negative impact on Anglo American's share price. De Beers has now gone public, but for years the Oppenheimers failed to translate their successful diamond operations into a fair stock market value. Diamonds are not a quoted regulated commodity, so professional investors have a hard time analyzing them.
4)
After Nicky Oppenheimer's exit, Anglo American became an 85% shareholder of De Beers, which would make any sales process more straightforward. It seems unlikely the government of Botswana would oppose a sale, as long as it remains a shareholder, and especially if it gets a bonus in the process.