Not Every Girl's Best Friend
January 26, 23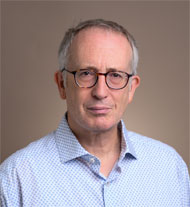 Diamonds are a girl's best friend, so they say, but Devanshi Sanghvi would disagree. She was heiress to her family's $60m-plus diamond empire, but decided instead to take her vows as sadhvi - or nun - in the Jain religion, aged j

ust eight. Jainism
teaches that the path to
enlightenment and reincarnation is through strict vegetarianism, non-violence and minimal harm to people, plants and animals. It dates back 2,500 years and has five million followers, mostly in India.
Devanshi, who was born into Jainism, has chosen to devote her entire life to it, renouncing all worldly possessions and pleasures, and embarking instead on a nomadic existence, walking barefoot, begging for food, shunning electricity, motorized transport, modern medicine, baths or showers, and severing links with her family. She left the comfortable home of her parents Ami and Dhanesh Sanghvi last week, in Malgaon, a town in Rajasthan, India, to take the path of renunciation and she moved into an upashraya - a monastery where Jain monks and nuns live.
She could have had it all. She and her five-year-old sister Kavya, would, together, have inherited Sanghvi & Sons, the diamond merchant and exporter founded in 1981 and based in Surat and Mumbai. But Devanshi chose to have none of it. She opted instead for a life of complete austerity, detaching herself not just from the material world, but also from emotions of all kinds.
A new Jain nun takes five absolute and lifelong vows, pledging non-violence or harm to any person or creature, truth, not stealing, celibacy and aparigraha - attachment or non-possession. She will pluck or shave all the hair on her head, symbolizing indifference towards the body, and wear plain cotton robes (many Jain monks wear no clothes at all). She'll sleep on a white sheet on the floor and rise at 3.30am. She will own nothing. The local Jain community will provide her with the barest of essentials, including a broom, sometimes made of peacock feathers, to sweep away insects on the floor before sitting or lying down, to ensure no creature is harmed. As a nun may not eat after dark, to avoid the possibility of harming insects attracted to her food, and she must boil water before drinking it to ensure there are no life forms in it.
She will spend her days in prayer, meditation, study, and wandering. Nuns walk from place to place (except in the rainy season) to demonstrate their total detachment from place. They're forbidden from cooking for themselves and rely on lay members of the Jain community to provide them with food. In addition, nuns never take a bath or shower, in order to avoid wasting water. One account says that "during menstruation, they usually sit in a container on the fourth day, taking care that the water is later spilled on the Earth". She'll use mild soap to wash the few clothes she has, once or twice a month. She won't use Western medicine or go to hospital, however ill she may be. Some Jain ascetics will take an additional vow, arguably the strictest of all, to reduce their intake of food and water towards the end of their life so that they voluntarily fast themselves to death.
Devanshi's parents are, according to media reports, devout Jains, in the lay community. Their daughter displayed signs of devotion when she was just two, involving herself in prayer, fasting, long walks and temple rituals. She took part in the diksha initiation ceremony after a lavish four-day celebration in Surat including a huge procession of camels, horses, ox carts, drummers, dancers and performers on stilts. Devanshi wore a diamond crown in a chariot pulled by an elephant. There can be no starker contrast between life at the carnival and life in a monastery. We are living in a material world, but Devanshi is a spiritual girl, and after one last, big blowout she's rejected it all, forever.
It is a bigger decision than most of us will ever make. The story has attracted worldwide interest because, to put it bluntly, we struggle to understand how anyone could reject so completely the very thing that most of us are so busy pursuing. Money. But my issue is different. It's her age. At eight she's among the youngest of all the estimated 10,000 nuns in the Jain religion. Kirti Shah, a Surat-based diamond merchant and friend of the family, summed it up. He was quoted by the BBC as saying: "She's a child, what does she understand about all this? Children can't even decide what stream to study in college until they are 16. How can they make a decision about something that will impact their entire life?" Food (vegetarian, obviously) for thought.