Russian Doll Diamonds That Slipped Through The Net
April 13, 23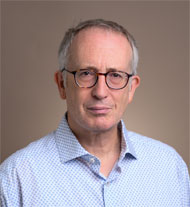 In 150 years of modern diamond mining we have extracted, according to GIA estimates, approximately 4.5 billion carats.
Of those 4.5 billion carats, there have been just three documented cases of a "diamond within a diamond".
And all of them have been in the last four years, which seems to be a somewhat unequal distribution across time. Unless there's another explanation (I'll come to this a little later).
What we're talking about here is a diamond with a cavity that contains another, smaller, diamond which is free to move around.
In October 2019 Alrosa announced the first such diamond ever found and named it Matryoshka, because, like the traditional Russian doll, one nestled inside the other.
The 0.62-carat stone was recovered during the sorting process at its Nyurba mine, in the Arctic republic of Yakutia.
Experts at Alrosa's Research and Development Geologic Enterprise reckoned it was 800 million years old.
One explanation they offered was that a layer of porous polycrystalline diamond substance had formed inside the diamond because of its ultra-fast growth.
The porous layer was subsequently dissolved, leaving the smaller diamond - just 0.02-carats - to move freely inside another, like a nesting doll.
Two years later, miners at the Ellendale alluvial deposit, in Western Australia, unearthed a second example. It was a 0.844-carat flat, triangular gem with a cavity containing another tiny diamond, reckoned to be just 0.001-carat.
"It was only at the sorting room and later at the lab that the true rarity of the stone was recognized by our specialists," said Patrick Stringer, director at Australian miner IBDH (India Bore Diamond Holdings).
And last week De Beers revealed details of a third Matryoshka diamond, a 0.329 carat stone, with a tiny second stone inside a cavity.
Their theory, much like Alrosa's above, is that a layer of poor-quality fibrous diamond was etched away, leaving the original core - the tiny diamond - and an outer coating of gem-quality crystal, namely the larger diamond.
However they were formed, nothing seems to readily account for the fact that we had none for several hundred million years, then three virtually at the same time.
It's like buses. You wait ages, then they all come at once, in a bunch, like bananas.
So I have a theory, based not on statistical analysis, geological insight or any expert understanding of the intricacies of diamond formation. But on gleaned knowledge of special needs children.
I went to school in the 70s, when kids who didn't fit the norm, struggled with lessons or threw chairs were labelled as "naughty" and made to sit at the back of the class.
Today most educational systems are more enlightened. They recognize such behaviors may indicate a child has, for example dyslexia, ADHD, learning difficulties, psychiatric or emotional problems. They actively seek out such children, to offer them help.
There's a clear, if unscientific parallel here. It's not the case that no such diamonds were ever extracted from the ground in all the years of mechanized diamond extraction up to 2019.
It's just that they were overlooked or discarded. If that sounds far-fetched, consider this: De Beers either can't or won't say where its newly-discovered diamond - dubbed the Beating Heart - was found.
In a statement it said only that it was recovered at "one of its four global mining locations (Botswana, Canada, Namibia and South Africa)."
Not only that, but the gem was only identified as special when it reached VD Global, a De Beers sightholder which manufactures in Surat, India.
If a much-prized Matryoshka diamond can remain undetected for so long, with today's technology, surely it's possible that other such gems have, in the last century and a half, been recovered but somehow slipped through the net.
Have a fabulous weekend.