The Future of Recycled Diamonds
April 26, 23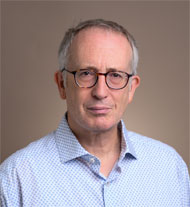 Jewelers in India have done something unusual.
They've created a ring with more diamonds than any other - 50,907 to be precise - which has earned them a Guinness World Record.
But the number of diamonds is not, for me, the unusual part. I have no doubt that with enough time, skill and resources the record set by H.K. Designs and Hari Krishna Exports will soon be broken. Especially with the loosest possible definition of what a ring is.
What I found unusual was the fact that every one of the 50,907 diamonds, a total weight of just over 130 carats, was recycled. As indeed was every gram of gold (total weight 460 grams).
Recycling diamonds is, of course, nothing new, and it happens everywhere along the value chain.
Camilla will wear recycled diamonds for the coronation of King Charles in just a few days' time (6 May), trading down from the 105-carat Koh-i-Noor to something a little smaller, less showy (and less controversial).
And consumers have always traded in their heirlooms to mom and pop stores or pawn brokers when times are hard.
But recycled diamonds account really are just a drop in the ocean. They account for just $230m annually, according to the latest Tacy Diamond Pipeline Chart. That's around 0.25 per cent of all retail diamond jewelry sales.
With such a fervor these days for all things sustainable - and that may or may not include lab growns - you might have thought recycling diamonds would be quite a thing.
Nobody's expecting a bin for recycled diamonds alongside their bins for glass, plastic and paper and a. But natural diamonds are a finite resource and it makes sense to re-use them.
De Beers dipped its toe in the water back in 2014, with what it cautiously described as a research program - the International Institute of Diamond Valuation (IIDV).
"We believe that the only way to gain a true understanding of diamond reselling activity by consumers, is to run this small-scale program to assess how reselling has developed, how it might evolve and how it impacts consumer perceptions of diamonds," Tom Montgomery, senior vice president of strategic initiatives at De Beers said at the time.
IIDV promised to buy absolutely any diamond, and to pay the "highest possible price on the secondary, wholesale market". It closed five years later.
The prices it offered may have been decent, but it didn't attract enough jewelers. Many find second hand diamonds a burden.
They clearly aren't going to pay whatever markup the seller paid when they originally bought their diamond. And many will consider the whole enterprise too much of a hassle.
They'll be offered old cuts, damaged goods, low-value and low-demand stones, and they'll pay as little as 20 per cent of the purchase price (assuming anyone can remember what that was).
Here's a real-life example, courtesy of The Diamond Pro, a consumer website, trying to sell a Tiffany & Co round 0.53ct diamond in a classic solitaire setting, with paperwork, that was bought new for $4,500.
They approached three companies that buy pre-owned diamonds — White Pine Diamonds, Worthy and Abe Mor with the ring (sorry, no color or clarity disclosed) and asked them for a price.
They were offered $1,000, $1,200 and $1,850 respectively. The best offer was just 40 per cent of the purchase price.
As reserves of natural diamonds diminish, the market for recycled stones may well increase. But consumers seem to prefer peer-to-peer platforms.
One such platform, Louped (formerly I Do Now I Don't), has listings for rings, loose diamonds, watches and jewelry.
And it's not just low-end stuff. Among the items currently offered are a gold ring with a round cut, 5.03-ct, VS2/K diamond and 2.225-ct natural sapphires for $44,500; a fancy yellow 10.57-ct diamond ring with 11.97-ct of micro pave white diamonds for $160,000; a 6.18-ct H/VS1 baguette-cut diamond for just under $29,000.
Sellers pay a commission on a sliding scale, from 20 per cent ($500 to $5,000) to 10 per cent (over $50,000).
If consumers feel they're getting a better deal online, maybe this is the future for recycled diamonds.
Have a fabulous weekend