Super-Cheap and Super-Expensive
October 19, 23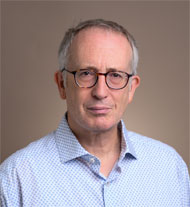 Lab growns are heading in two directions - super-cheap and super-expensive.
The collapse of WD Lab Grown Diamonds, with debts of almost $45m, surely tells us something about the state of the industry, as prices plunge.
And so does the launch by Fred, one of LVMH's maisons, of the first high jewelry collection to feature lab growns.
On the one hand the "race to the bottom" has claimed its first notable casualty, a company that pioneered lab growns in the US, developed patented technology and became the country's second biggest manufacturer.
Lab grown prices are dropping by the day and are currently around a fifth of their natural counterparts.
On the other hand, lab growns are gaining acceptance and approval in the highest echelons of the jewelry world.
The Paris-based jeweler Fred has developed its own fancy vivid greenish-blue lab growns, which feature in an exclusive collection.
The highlight is a 0.5-carat Audacious Blue gem, set in a transformable tie necklace with 14.72 carats of natural F+, VVS+ diamonds, that will set you back $253,000.
Meanwhile, WD Lab Grown Diamonds filed Chapter Seven protection last week in a Delaware bankruptcy court, with disclosed liabilities of $44m and assets of $3m.
Back in 2012 it proudly announced the launch of what it described as the "first commercially available white carat-sized lab-grown diamonds available to consumers".
It made breakthroughs in CVD (chemical vapor deposition), produced its first five-carat round brilliant diamond in 2016, and set a record in 2018 with a 9.04 carat diamond, the largest gem quality lab grown at the time.
In 2020 the company embarked on a long and expensive legal battle to protect its intellectual property.
Five out six companies settled but the sixth, Fenix Diamonds, which supplies Australia-based jeweler Michael Hill International, fought back and won.
A judge ruled there were "readily apparent" differences between its methods and WD's.
WD still owes $2.8m to the law firm that represented it, according to the bankruptcy filing, and still has legal disputes pending.
There were other local difficulties - among them WD's decision to sell polished rather than rough and the launch of a proprietary brand.
But the sweep of history will most likely record the cause of its demise as cheap labor and overheads in China and India, where three quarters, by volume, of all lab growns are currently produced.
WD, which was bought by the Private equity firm Huron Capital in 2019, invested heavily in research and development, only to see its rivals standing on its shoulders and building on its successes.
But as lab growns become a commodity, churned out on an industrial scale, there's also a niche opening up for high-end lab growns.
In April TAG Heuer launched a $376,000 Carrera Plasma watch, with a 2.5-ct lab grown in the shape of the crown and 9.5 more carats of lab growns.
The dial is grown as a single polycrystalline diamond - lab grown diamond grit fused together under high-pressure, high-temperature conditions.
And last month Fred presented its Force 10 Duality high jewelry set - a necklace, bracelet, ring, single earring and a loose 8.88-carat diamond.
It commissioned experts in the USA and Europe to develop the blue diamonds.
The company says the whole collection costs $559,000 - the same price it would be if all the gems were natural.