KP participants wake up to the need to keep consumers interested in diamonds
June 19, 19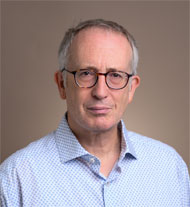 This past week, I attended the Kimberley Process Intersessional Meeting (KPI) in Mumbai, India. Full disclosure: As the editor of IDEX Online, I was invited and hosted by the Gem & Jewellery Export Promotion Council of India (GJEPC).
While waiting to board the plane to Mumbai, I ran into a couple of diamond traders whom I've known for a long time, who were also heading to Mumbai.
"Is there a KP meeting?" one asked, peppering me with a barrage of arguments. "Again? How long are these governmental bureaucrats going to continue and discuss the rules and regulations for the movement of rough diamonds? Are they aware that while they are dotting the i's and crossing the t's in their documents, the diamond trade is suffering? Do these people know that consumers, especially the Millennials, are losing interest in and desire for natural diamonds and diamond jewelry? Do they realize that if synthetic diamonds continue to draw the attention of the public, especially the younger generation, there soon may not be a need for the KP anymore because, throughout the trade, from miners to dealers, there will be no need for the KP at all?"
This article is being written as the Kimberley Process Peer Review Mechanism was discussed in a full forum, with all delegations participating. Review missions in the KP member countries, as well as in countries that have applied for KP membership, required a lot of thought and discussion. But at this meeting, most of the time was spent on editing a document that discussed the rules and procedures of the Peer Review process that takes place when KP Review Commissions visit KP member countries or candidate KP member countries.
But the threats to the diamond supply pipeline have not gone unnoticed at this KPI in Mumbai.
Shamiso Mtisi, the Zimbabwean lawyer who heads the Kimberley Process Civil Society Coalition (KP-CSC), was one of the three speakers who addressed the opening session. In his address, Mtisi warned that there was no time to waste: "Consumer resistance to unethically mined diamonds and Millennial demands for clean diamonds is real and not imagined. Where diamond production involves conflict or violence, it threatens both KP relevance and long-term revenues - that is, sustainable development for producer states. It does so by fueling ethical concerns about the sector as a whole. The damage here is not limited to those countries where these issues arise."
He added that the KP needs to recognize that the African producing states are those that stand to lose the most and are facing two major threats: the failure of the KP to address serious ethical issues and the rise of synthetic diamonds.
On June 19, during a special info session and panel discussion on diamond nomenclature, synthetic diamonds were discussed. From the floor, suggestions were made that maybe it is time that the KP also established a body that will inform and keep KP participants apprised of how diamonds are perceived by consumers.
Hope springs eternal!