HRD Antwerp - Dubai or Die?
July 11, 19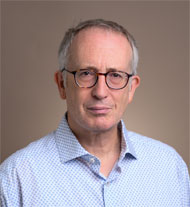 Over the past few months, the murmurs about the state of HRD Antwerp have been intensifying. While the organization, including its diamond grading lab, continues its daily operations, it is an open secret that HRD Antwerp's finances are in a dire state and that the board is eager to find a solution.
Full disclosure: in the first decade and a half of this century, I worked extensively and intensively in Antwerp, also with and for the Antwerp World Diamond Center and HRD. I've come to know these organizations intimately and, more importantly, have come to cherish the professional and personal relationships with many who worked there in the past and with others who still work for or with HRD. I love Antwerp, and HRD's current troubles have me worried. What will be next?
HRD Antwerp is not just another lab. Throughout its history, and especially since 1975, a string of gemological professionals has been instrumental in setting and maintaining the international diamond grading canon and has+ contributed to the creation and definition of the rules and regulations of the International Diamond Council (IDC). As such, HRD Antwerp has become a standard bearer of the diamond industry and trade. It's an institution the diamond trade can - and should - not be without.
Within the trade, the HRD lab is rated among the top leading laboratories. As a European lab, its grading reports are highly regarded, and its reputation as a leading independent international diamond grading lab is valued across Europe and Asia. Without an independent HRD, the industry will be poorer and at higher risk.
So, indeed, what's next? The latest reports say that an entity in Dubai is interested in buying the lab. During the past years, efforts - and a lot of cash - have been expended to try to establish a diamond grading lab in Dubai, but to no avail. The acquisition of HRD Antwerp by the said Dubai-based entity would open the door to the establishment of an HRD branch in the Almas Towers, bringing legitimacy and brand recognition to the failed lab - a great achievement for Dubai, but a great loss for Antwerp.
In my personal view, for a lab of the stature of HRD to be owned and beholden to a competing diamond trading center - a center that has been steadily eroding Antwerp's leading role in the rough diamond trade - would be a mistake, and detrimental to HRD's reputation. There are precedents for this dangerous prospect. Only recently, months after 80 percent of the Antwerp-headquartered International Gemmological Institute (IGI) was sold to the Chinese conglomerate Fosun International Ltd., it was reported that one of IGI's largest Chinese clients - a retail jeweler with many hundreds of doors in China, had severed its relationship with IGI, citing a conflict of interest as Fosun also owns one of China's larger jewelry retail chains.
Word on the streets of Antwerp's diamond district is that the sale of HRD is inevitable. That may be so, but for the sake of HRD, its history, its achievements and its reputation, and for the sake of Antwerp, one would hope that the decision makers in this process would find an investor that will serve HRD's interests and will allow HRD to retain its current identity, and not pose a threat.
In closing, a question about transparency, responsibility and accountability.
Just who are the decision makers in this case?
And before such an important asset to Antwerp is put on the market by Belgians, where are Antwerp's Alderman for the diamond sector, and the mayor? Are they aware of these developments?
Does the responsible Flemish minister know? What about the Federal government?
I've often met these functionaries at festive diamond industry events, where they would give festive speeches, hailing Antwerp's diamond past, present and future.
Will they now step up to the plate to save a national asset?