Argyle Pinks - The End of an Era
September 03, 20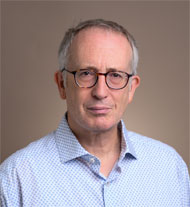 The end of an era is looming.
The iconic Arygle mine, which has been selling 90 per cent of the world's pink diamonds since 1984, is expected to cease production in November.
And so the supply of the world's rarest, most expensive and arguably most beautiful type of diamond will come to a virtual halt.
The last time such a desirable type of diamond was "discontinued" was way back in the 17th century, when India's Goloconda mines, famed for the Koh-i-Noor and other diamonds of remarkable quality, whiteness and clarity, ceased production.
It is an historic moment when something so desirable becomes unavailable, when demand remains high but supply drops to zero.
Operators Rio Tinto say there are still pinks to be mined at Argyle, in Western Australia, but they're too deep (more than 500 meters below ground) and difficult to reach.
Argyle isn't the only mine to produce pink diamonds. Canada, Botswana, Brazil, South Africa, Tanzania and Russia account for the remaining 10 per cent.
But they can't match Argyle for a consistent and good quality supply, according to Harsh Maheshwari, executive director of Hong Kong-based Kunming Diamonds and a specialist in fancy colored diamonds, who spoke to IDEX Online this week.
"There will be a huge shortage of supply," he says. "It's the end of a major portfolio in our business. Operations at Argyle are shutting down, but they will have accumulated inventory to last until the end of 2021."
The Argyle Pink Diamonds Signature Tender 2020 collection
Last November he bought up the entire 211-carat Argyle Pink Everlastings Collection of melee, all under 0.14 carats, which he described as "a dream come true". He reckons he has, in addition, at least 1,000 carats of Argyle Pink inventory in total, a finite supply that won't last forever.
"Argyle pinks really are a gemstone on their own," says Harsh. "You can't really compare them to white diamonds. The average pink may be 20 times the price of the best white, for the same size, but the gap grows exponentially as they get bigger so that they really aren't comparable.
"Most of the Argyle pink output is melee. Sixty or seventy per cent are 20 pointers or below. Argyle pinks are rarely above one or two carats. and we're talking prices in the millions (of US dollars)."
Argyle pinks are sold ready cut and polished either to 11 authorized partners every quarter or at annual Signature Tender, where invited bidders submit sealed bids for the 50 to 60 of the largest and most vivid pink, red and violet diamonds.
"The Signature Tender is the cream of the crop," says Harsh. "You put in a bid and a couple of days later you get a call to say you've been successful, or you don't. It's like a kid who's taken their exams, waiting to find out how they've done."
Argyle will hold another tender in November, possibly not the last - it will still have some reserves - but probably the most substantial before the end finally comes.
It will feature six 'hero' diamonds, the biggest of which is a 2.24-carat round brilliant fancy vivid purplish pink diamond.
Prices have been insulated from COVID-19 because Argyle pinks are so rare.
"Theoretically prices are going to go up" says Harsh, "but we don't know if they'll jump or go up gradually. When an artist retires, demand for their work increases. Argyle has injected real passion into the stones, the marketing and the demand and prices have gone up five-fold in the last 20 years."
Argyle is the largest supplier of natural coloured diamonds - including white, champagne, cognac, blue and violet - as well as the pinks that represent just a tiny fraction - 0.1 per cent - of its output.
The mine, 3,000km from Perth, has reached the end of its economic life, having produced more than 825 million carats of rough diamonds since it began production in 1983.
As the years pass, its pink diamonds can only become even rarer and even more valuable.