We Are All Created Equal…As Long as Women Aren't the Ones Selling Diamonds
July 21, 16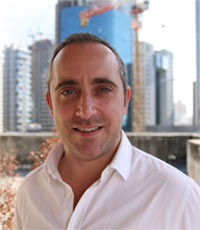 (IDEX Online News) – The middle months of the (northern hemisphere's) summer are often considered to be "news silly season," when not much happens in the world and journalists and editors fill publications with fluff.
This year, however, the last two months or so have shown that things do happen in the summer. We've had a small majority of British voters choose to leave the European Union (whenever that may happen) and leading to a change in the Prime Minister, the US election-season in full-swing and the exclusion of all Russian athletes from the Olympic Games, to name but three instances of great potential geopolitical change.
IDEX reported a news story earlier in the week, where a New York City-based start-up, I Want What It's Worth, wanted to find out if there was any discrepancy between how much a man and a woman attempting to sell the same diamond ring in the Diamond District would be offered. And wouldn't you know it, but that thing we would hope would not happen in 2016, definitely happened.
The company's founder and CEO, Jacob Worth, and New York actress Rebecca Ruber visited 12 separate locations and offered a 2-carat diamond ring, which initially cost around $18,000. The pair visited 12 locations; with Worth offered an average price of $11,000, whereas Ruber, who visited those same stores two weeks later, was offered on 62 percent of that price – a mere $6,800.
"While we expected there to be a huge discrepancy between the offers Rebecca and I received, we never expected this level of harassment," said Worth.
"Well," you might say, "12 locations is hardly a reasonable cross-section, when there are hundreds of jewelry stores." Perhaps, but it neither explains nor excuses the sleaziness of two of those 12 locations offering (the undeniably attractive) Ruber more money, if she would agree to a date. I get it guys, you work long hours and maybe business is a little tough, but really, that's the way we are conducting operations?
There's a YouTube video that accompanies the "investigation," which at the time of writing has garnered around 9,000 hits – and it makes for pretty amusing or dismaying viewing – depending on your point of view. It's worth watching through to the end, especially for I Want What It's Worth's two taglines, "Don't get hustled" and "Get what it's worth." The previous caption also states that at no two places was the pair offered the same amount, not even close. So, why the discrepancy and what, if anything, can we do about it?
With the diamond industry across the entire pipeline working hard to create an atmosphere of openness and transparency, these misogynistic attitudes and practices do nobody any credit.
I like the possibility of I Want What It's Worth disrupting the industry a little, hopefully by educating consumers to demand the fullest price possible from jewelers for their pieces of jewelry or diamonds.