Auctioneer's Offer Brings Back Memories of Recycled Diamonds
January 12, 17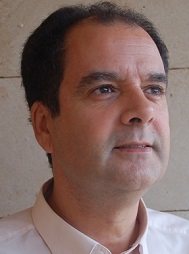 A news item this week took me back in time, specifically to the period following the 2008 financial crisis.
The piece in question was an announcement by London auction house Bonhams. The firm is launching a campaign to encourage people to bring in items of jewelry that they are sitting on and which they perhaps regard as worthless.
As the firm said in a press release, Britons are sitting on millions of pounds worth of designer jewelry because they do not know exactly what it is worth. Bonhams says many people do not realize how valuable their jewelry is because the hallmarks, signatures or initials of its creators are unnoticed or unrecognized.
And the auction house has a number of examples to illustrate its campaign. In one case, an elderly family friend gave a little girl a brooch for her dressing up box, not realizing it was from a famous design house. Another lady thought she had a worthless piece of costume jewelry which has been sitting in her jewelry box for years but this turned out to be an extremely rare CHANEL necklace made by Coco Chanel herself.
Jean Ghika, Bonhams Head of Jewelry for UK and Europe, said: "People tend to think designer pieces of jewelry are very obviously branded by their creators, but that's not always the case. The identifying marks of many leading designers can be incredibly subtle.
"Hallmarks, signatures, initials, even a name or a code on the back of a jewel can signify that a piece of jewelry has come from a highly sought-after house. These could include names like Cartier or Van Cleef & Arpels and these 'signatures' can make a huge difference to the eventual selling price if a customer goes down that route."
Jean Ghika said: "Jewelry can often be left sitting in a jewelry box or in a safety deposit box with the owners unsure what to do with it so it remains untouched for years therefore we are actively encouraging customers to bring in pieces for a free and confidential valuation."
Bonhams is reporting that more people are seeking to sell significant pieces of jewelry they own. This used to be due to what it calls the '3Ds' – death, divorce and debt – but now this is also due to the fact that old jewelry is not worn due to changing tastes and styles, with inherited pieces, sometimes in an older style, not considered fashionable or practical. Then again, owners may be re-assessing assets and want to realize the money so it can be used for other purposes. Inheritance planning is another reason, where a significant and valuable piece cannot be easily shared equally between children; and then there are pieces which can be costly to retain given increasingly high insurance premiums, especially if they are not being worn.
It occurs to me that events such as these are important to the diamond industry because, to put it bluntly, encouraging people to bring in their diamond jewelry and then selling them at auction could serve to reduce "fresh" diamond jewelry sales. And that took me back to 2009. The so-called 'recycled diamonds' market has not been discussed much in recent years. There was a big spike in this market – and I recall many articles about it – in 2009 following the financial crash of late 2008.
With millions of Americans losing their jobs and their homes, there was a large, though impossible to accurately estimate, rise in diamond jewelry sold off in a bid to raise much-needed cash. Most of the "evidence" was anecdotal.
It seems likely that hundreds of millions of dollars of goods changed hands. Inevitably, some members of the public simply bought jewelry items at cheaper prices and had the diamonds re-cut to fit modern trends or tastes. At a time when diamond jewelry was sitting unsold in jewelers' windows due to financial hardship across the US – and European – economies, the last thing the industry needed was recycled diamonds coming onto the market at reduced prices and further dampening demand for sales of new jewelry.
No-one would suggest that the latest campaign is going to bring about anything like a similar situation. For one thing, the amount of jewelry likely to be brought in for evaluation and sale at auction is small. But it does bring back uncomfortable memories of a period less than a decade ago when, within a relatively short time, the diamond – and many other industries – were thrown upside down and took some years to recover.
And it also shows the need for the diamond and jewelry industries to more strongly promote themselves. Consumers need a powerful reason to buy the kind of goods which are not exactly critical for their very existence. And that means marketing jewelry on an ongoing and in a comprehensive way. This brings to mind the work of the World Diamond Mark and the Diamond Producers Association which are doing excellent work but need to expand their operations further. As the suddenness of the 2008 financial crisis showed, you never know when the global economy is going to take a hit. Marketing and promoting diamond jewelry widely means that there will at least be some cushion when the next geopolitical and economic earthquake makes consumers less willing to splash out.