The Diamantaire's Prisoner's Dilemma
November 13, 08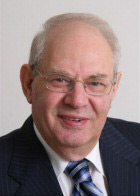 In a recent letter to clients, Alrosa's vice president Sergei Oulin wrote, "Your company is one of Alrosa's principal partners and has a record of long-term and successful cooperation with us. We look forward to a fruitful continuation of our business relationship and invite you to take an active part in the [then forthcoming] October trading session."
After giving details about the upcoming rough diamond sale, the letter concluded with: "Alrosa continues forming its client list, in many cases based on the results of the analysis of its customer relationship histories. In the current complicated situation, companies that will prove themselves as our reliable business partners will definitely strengthen their positions with Alrosa."
Apparently, at that specific sale, nobody except a small Indian industry group bought anything. The prices were considered to be too high. Fortunately for Alrosa, it has the option of selling diamonds to its own government for the Gokhran's inventory.
Similarly, at the Diamond Trading Company's (DTC) last sight, some 40 percent of the Sights were apparently not taken (the DTC itself gives a lower figure), while some 15 percent were postponed to the December Sight. As one DTC broker said to me, "I had clients that basically didn't want to take anything, but they nevertheless took some two-thirds of their allocation." Another DTC broker strongly advised clients to take full allocation as a means for "positioning for the future."
The issue here extends beyond how many people did or did not buy the rough goods at the various rough producer sights. The issues at hand are the perception of the relative importance of supplier loyalty to clients and vice versa. The question is whether it is worth while for the client to "sacrifice" in the short term in the hope of gaining "future benefits." The sacrifice is a real one and may actually trigger a company's corporate demise, in which scenario it will never reap future benefits. As, in the long term, there will be rough supply shortages, these promises for the future may carry weight.
The Prisoner's Dilemma in Game Theory
A leading Indian diamantaire, who has been rather visible lately through internet exchanges, views the loyalty issue in a larger context. He likes to describe his own behavior and that of his colleagues as the Prisoner's Dilemma in Game Theory. This refers to situations in which people making rational decisions are actually hurting themselves more than they would have if they had made a different decision. In its classical form, the Prisoner's Dilemma runs as follows:
Two suspects are arrested by the police. The police have insufficient evidence for a conviction, and, having separated both prisoners, visit each of them to offer the same deal. If one testifies ("defects") against the other and the other remains silent, the betrayer goes free and the silent accomplice receives the full 10-year sentence. If both remain silent, both prisoners are sentenced to only six months in jail for a minor charge. If each betrays the other, each receives a five-year sentence. Each prisoner has only two choices: he must choose to betray the other or to remain silent. Each one is assured that the other would not know about the betrayal before the end of the investigation. How should the prisoners act?
If we assume that each player prefers shorter sentences to longer ones, and that each gets no utility out of lowering the other player's sentence, and that there are no reputation effects from a player's decision, then the prisoner's dilemma forms a non-zero sum game in which two players may each "cooperate" with or "defect" from (i.e., betray) the other player. In this game, as in all game theory, the only concern of each individual player ("prisoner") is maximizing his/her own payoff, without any concern for the other player's payoff. The rational choice made by rational people leads the two players to both play defect even though each player's individual reward would be greater if they both played cooperatively.
In our fragmented industry, too often we make "rational" decisions, which actually harm us all. If, hypothetically, all clients of rough producers would decide not to buy any rough, they would all benefit immediately while not jeopardizing their future position. Chances are, however, that a few would quietly buy nevertheless – thus padding their future Garden of Eden.
Or let me give another example. Assume that the decline in demand requires a 30 percent reduction in manufacturing capacity. Assume there is a corresponding reduction in rough supply. Each of us would chase after the scarce available rough, compete and overpay for that rough for resultant polished that is not needed. If an attractive parcel is grossly overpriced and we decide to walk away from it, one somehow feels uncomfortable with the thought that someone else will get it all – and that he "who didn't buy" might have to send workers home.
Somehow, we repeatedly make rational decisions that turn out to be distinctly not in our own best interests. Of course, we are competitors; we are only interested in maximizing our own payoffs without concern for the others. But it is time that we rethink the way we do business, as we can "minimize" the pain caused by this non-rational "rational" behavior.
In my columns, I have often referred to "the rough placing power" of the producers. Producers have skillfully created situations in which we are all too willing to make rough purchasing decisions at prices that will ultimately damage our own very best interests. Though the producers have "un-cartelized" themselves, they have never lost, until now, their ability to "place rough." The financial crisis has (temporarily?) dramatically changed the balance of forces within the pipeline. Sadly, nobody wins.
How Does the Prisoner's Dilemma Really Affect Us?
On an individual level, quite a few diamond manufacturing companies have completely stopped purchasing rough. They are selling their polished at almost any price (provided they can find a buyer), cutting expenses and sitting on cash. As I said in a presentation in Dubai earlier this week, these manufacturers realize that "diamonds may be rare but cash has become even rarer."
Diamantaires that reduce debt and have cash will probably do very well when the situation returns to normal. However, if everybody in the business were to act in the same way, the business will be finished. Producers might have to close down mines, something which happens regularly in the gold business when the gold price goes down. Should this happen, the diamond industry, especially in India, will lose its skilled labor force – skills that may not be there anymore when the crisis ends.
On the polished selling side, the market has been quite dormant in the past few weeks. Filling up the pipeline with new rough purchases may not make sense. A complete cessation on the intake level of the pipeline would enable diamond manufacturers and traders to liberate the funds needed to defend the selling prices and actually safeguard the market price of polished. By doing so, they would also preserve the collateral pledged to banks, which will enhance the comfort level of our diamond banks. But, as in the Prisoner's Dilemma, such a decision could never be enforced – and some will consider it unwise, giving the wrong signal to the consumer.
We are playing here with wildly different scenarios and perceptions. Those who did not buy their allocations from the DTC (including DTC Namibia and DTC Botswana), from Alrosa, from Harry Winston or from other producers, are somehow speculating that, at the end of the day, the producers will need them more than they need the producers. Many individual manufacturers also reason that by acting now in their best individual corporate interests, they will still be around in the market after the crisis, as opposed to those who are now adding debts to their balance sheets by increasing their rough and polished stocks by shows of loyalty to suppliers. The latter may well be out of business by the time the global crisis is over.
This may or may not be so. That is why the comparison to the Prisoner's Dilemma is so realistic. All of us have to make decisions based on incomplete information while speculating on how suppliers and competing firms may or may not act. This is not an enviable situation for anyone to be in.
The one interest everybody shares is to maintain the consumers' trust and confidence in the value of our product. One DTC broker couldn't resist and wrote in a client letter: "The mood that was evident at the Sight was one of despondency and concern, a market unnerved and disorientated by the rather extraordinary behavior of some of the players in the industry who are felt to have let the whole market down quite unnecessarily."
Though this broker probably referred only to one person, we should all take his words to heart. We must realize that virtually every action we take now will be noticed throughout the entire pipeline and will have an impact on the consumer level – for better or for worse.