Watch the Emerging Diamond Funds
January 29, 09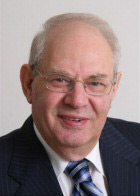 There are a number of diamond/commodity linked structured products (derivatives) on the market, which ostensibly, or potentially, provide investors with considerable upside gain when cashing in on the rising value of the underlying diamond commodity. In some of the diamond funds that are operating, or that are still in the making, the investor buys shares in a fund that invests in diamonds; in other instances, the investor actually purchases diamonds – or titles to specific diamonds.
Diamond Circle Capital, the approximately $70 million fund that is listed on the London Stock Exchange, began purchasing large diamonds just before the September 2008 collapse of large diamonds – though, luckily for the investors, the fund is still sitting on considerable cash.
In early December, 47 percent (by value) of diamonds in the fund's portfolio consisted goods in the 10-30 carat range, 23 percent greater than 30 carat, 15 percent in the 5-10 carat range and the remaining 15 percent in goods below 5 carats. When looking at the color of the goods, some 12 percent is invested in pink diamonds, 5 percent in green, 14 percent in blue, 6 percent in yellow and 3 percent in red diamonds. The remaining approximately 60 percent is invested in colorless.
The fund's net asset values have declined some 10 percent since inception, but its share price is trading somewhere 50 percent below its issue price, as, clearly, there is presently little liquidity in share trading. Such a low share price doesn't look good, though it is in "good company." The trade in the large diamonds, wrote the fund managers, remains quite paralyzed. However, they also note that "still, aggressive or forced, sellers are still conspicuously absent, which is a major difference with other markets and points to a considerably lesser relative vulnerability overall and in the distance." The fact that investors liquidating their investment do not trigger a corresponding sale of diamond assets remains one of the fund's more interesting features. Moreover, the diamond portfolio contains quite interesting goods.
There are more funds either in the market or in the making. Some of these funds are sponsored by non-diamond banks such as UBS or Credit Swiss, while others are backed by more of the familiar names in the diamond industry. Noteworthy is the Antwerp Diamond Bank Private Equity Ltd., based in the Channel Islands, which launched a Diamond Value Chain Fund that invests in the entire diamond pipeline –i.e. in rough, polished, mining assets, factories, etc. The underlying assets are potentially any promising value proposition found in the diamond value chain. Through a beautiful two-volume publication, this fund provides investors with a wealth of information. I have no hard data yet on the performance of the fund – except knowing that it was launched in 2008 – but will endeavor to meet with the fund's management shortly.
The idea of trying to capture non-banking money to bring into the diamond business remains a valid and important effort that deserves to be supported. The successful securitization of diamond stocks or of accounts receivables involving some large Indian companies provides hope that more of such instruments will be developed in the diamond industry.
Fancy Colored Diamond Fund
The immediate reason for writing these lines, from a hotel room in Geneva, is that I briefly saw a draft of a prospectus being circulated within Credit Swiss Bank on a fancy colored diamond fund. This fund is to be created by two (or actually three) experienced Israeli diamond dealers. Though the strength and reputation of the sponsors provide a source of considerable comfort, also to investors, I was quite taken aback by some of the very optimistic descriptions in the issue document.
The document notes that the fund's objective will be a 20 percent return on capital invested. It tells investors that the value of blue diamonds doubles every 5 years, the price of pinks doubles every 4-6 years as does the price of yellow goods – since 1970, the date from which it was possible to monitor price movements. As investors know that past performance provides no guarantee for the future, one can live with these descriptions.
Eyebrows are being raised, however, about the proposed fund's structure. As the prospectus has not yet been issued, it would not be appropriate to give the names of the sponsoring entities. Let's just call the main sponsor S. Company for the purpose of this article. S. Company tells investors something to the effect of: "Give us minimum $1 million with which we'll buy fancy colored diamonds for you. We'll then send these goods on memo to reputable high-class jewelers to see if they can sell the stones." The investor locks in his money for at least three years. If during the first year he needs his money back, he is charged a 10 percent penalty; this goes down 5 percent the second year. After three years, the investor can have S. Company sell the diamonds in the market and he will get the money or, alternatively, S. Company will simply give him the diamonds and the outside investor can try to sell the goods himself.
A dedicated website would allow the investor to monitor the status of his investments 24 hours a day. The idea is that the sponsoring company actually does everything – it first sells the diamonds to the investor, then it will hold these diamonds in trust and try to sell them to third parties. Eventually, when not successful, it will, after three years, allow the investor to sell the goods himself – which is an unrealistic proposition. This makes the investor almost totally dependent on S. Company.
We didn't see any language (yet) about the investor's ability to check the prices of the initial investment. We also didn't see any language yet about third-party verification or checking. It still may come and we don't want to jump to conclusions. The concept is quite intriguing. It certainly is quite significant that Credit Swiss Bank is willing to support such a venture.
Investors Need a "Fair Chance" to Make Money
Anyone who understands the depth of the current credit crunch, and watches the size of the credit facilities shrink in tandem with either the decrease in trading activity or in the values of inventories, must and will applaud all efforts to bring outside capital into the business. I would hope, for example, that a country like Botswana might contemplate the creation of a rough diamond fund, under its control, to buy up the Angola production. This has been suggested by a Botswana parliamentarian.
This would constitute a kind of Price Stabilization Fund, which would also protect the prices of Botswana's present and future mining output. Given its economic strength in the diamond business, such a fund could potentially do miracles for Botswana. One of the holders of a buying license in Angola, Lazare Kaplan International, also has access to a quarter of a billion dollar U.S. government guarantee on investments in Botswana. It is mind boggling what a combination of all these factors could produce.
Why bring up Angola? There is presently a vacuum there. Some of the major buyers of rough have withdrawn from the market. Prices in Angola have fallen, in some instances, to merely 30 percent as compared to pre-crisis values. The government – or, more precisely, high government officials – seeing the price of oil fall to only tens of dollars a barrel, has "rediscovered" diamonds.
In January these government officials put a temporary freeze on exports and are now considering a scheme setting a "minimum price" for rough diamonds sold by mining companies. One of the options being considered is to sell rough at no less than 25 percent below the respective category's August 2008 values. It is too early to conjecture how such a scheme may evolve – if at all.
Another fund of potential concern is Russia's Gokhran. The fact that almost the entire Alrosa output is transferred to Russia's government stockpiles provides "comfort" only in the short term. Only God (and Vladimir Putin) knows what Russia may do with these goods in the medium to long term. The Alrosa mining company, though virtually government-controlled, will shortly (i.e. in the next two weeks) be in the market to place some $50-$100 million zero-coupon notes (maturing in six months) in the European Market, which may provide a 14 percent yield (annualized).
That's a very high price for a mining company that is owned (50.9 percent) by the Russian federal government. Alrosa will have to pay off some $1.9 billion in debt in 2009, which will be done through refinancing. This is not the place to discuss Alrosa's financial plight, apart from simply noting that while the Russian government is buying the company's output, the mere fact that Alrosa is willing to pay so much to borrow funds is certainly not something the industry ought to ignore.
What all these efforts have in common is the search for "outside cash." This is something that deserves to be watched carefully. One Belgian diamantaire observed recently that even diamond financing banks have a temptation to create large investor pools in which they then can invest in diamonds of industry players caught with "dead" (non-moving) stocks. This would reduce the industry's banking indebtedness; it would move it into the hands of outside investors and inject liquidity.
There is nothing against this – to the contrary – provided the investors know what they are investing in. There is a great difference between a fund that invests in diamonds selectively sought in the market and that gives the promise of the best possible return, and an investment in what basically may be viewed as semi-troubled assets, i.e. non-moving stocks.
Every dollar invested in the diamond industry by outsiders is welcome. Having said this, it is important not to forget that this diamond commodity market is only partly regulated – and that authorities will find it difficult to monitor performance, to find benchmarks and to judge the quality of statements. It is in the vital interest of the diamond industry itself to be alert and to watch the emerging structures. The current worldwide credit crunch, deflation and fall in commodity prices underscore the value proposition of diamonds, which (price-wise) is showing considerable resiliency.
If an irresponsible (or unprofessional) fund makes unrealistic, unfair or even false promises, this will backfire on all of us. One Swiss banker, partly in jest (I hope), remarked that "if only one single diamond fund will be perceived as selling toxic-assets to outside investors, all the millions allocated to diamond-represent-value promotions will be a waste of money. The damage would be tremendous."
That won't happen – but never say never. The industry cannot and should not depend on outside regulators. While embracing any new fund – we must at the same time be vigilant and critical. There is too much at stake.
Have a nice weekend.