Playing with Figures
July 09, 09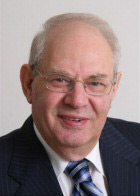 In our natural eagerness to search for silver linings in today's economic crisis, there are as many different viewpoints and parameters as there are analysts. This week's column focuses on the United States, where we try to figure out whether the diamond business fares better than other sectors of the economy.
Allow me to walk through some random figures: the U.S. share of the world's total imports is declining from 15.2 percent in 2006 down to an expected 12.5 percent for 2009. That only indicates that there is, relatively speaking, more trade in the rest of the world – and that the U.S. is becoming less important in world trade.
It seems, however, that the U.S. share in world consumption of diamonds is not declining (yet). Is that good or bad? It simply means that the industry's over-dependency on the U.S. market seems to be continuing. If the U.S. will get out of the recession faster than the rest of the world, this is positive. It depends how one looks at it.
There also remains a growing uncertainty: once the recession ends, will the U.S. consumer resume its love affair with diamonds as if nothing happened? Let's not forget that the Japanese diamond market never recovered after its last major recession.
It seems that American consumers have already changed their behavior: they are suddenly shopping less and saving more. With unemployment up, home values down and retirement accounts plunging, Americans are once more putting money in the bank. Data based on the U.S. Commerce Department's national income accounts find personal savings rising from (on average) $50 billion a year between 2005 and early 2008, to $306 billion since the spring of 2008. The figure for the first quarter of 2009 was $475 billion. Thus, the resumed savings trend started before the credit crunch and the recession; it wasn't necessary triggered by these economic calamities.
Relative to GDP, Americans now save about 4.4 percent of their income, which is still relatively low by world standards. However, this figure is nine times the 0.5 percent average of 2005-2007 and the highest figure measured since the mid-1990s. And the savings rate is rising. McKinsey research notes that in March 2009, the personal-savings rate reached a 14-year high, at 5.7 percent of disposable income. While that represents a significant turnaround—the savings rate was zero just a year earlier—it's not even two-thirds of the post–World War II average of around nine percent, suggesting that it may continue to increase.
Money saved is money not spent. Does it represent spending postponed rather than spending lost? For the time being, consumers buy less. McKinsey believes that it will take quite some time before consumers will come back to the market. According to McKinsey, "There's little reason to expect that U.S. consumers will return to their recent spending habits any time soon: in those categories with reduced spending, more than half of the respondents [in research surveys] said that they planned to keep their expenditures down after the recession. This finding suggests that [diamond] companies must develop a deep understanding of how such profound behavioral change will affect strategies fundamental to value creation: acquiring and keeping new clients, intensifying relationships with them, and improving service to consumers, for example."
While they buy less, says De Beers, consumers will buy more selectively – and the intrinsic value of diamonds will give it an edge over other luxury products. There are many reasons to support this view – even some unexpected ones.
Says McKinsey: "The historically poor returns of U.S. equity markets during the lives of investors under the age of 45 may be creating a generation of equity-averse consumers. Less than half of U.S. respondents believe that the stock market will produce returns above inflation over the next 30 years. Eighty-five percent of consumers from 36 to 45 believe that it won't."
Is there any way we can "guarantee" that diamond prices will outperform the U.S. inflation rate? If they would, that would be magic in terms of marketing themes. Those who stay away from the stock markets can be drawn into the jewelry stores. It might make an intriguing campaign.
Unlike diamonds, some luxury items definitely don't last. Some last hardly more than a few days – or hours. Look at champagne, for example. The U.S. champagne-import bill has dropped from $707 million for 51 million liters in 2007, to $629 million for 47 million liters last year, to a likely $450 million and 43 million liters this year. Champagne is outperforming diamonds. When you think about it, America imports one carat of diamonds for every 1.5 liter of champagne.
Research by the Washington-based Democratic Leadership Council notes that "cashmere sweater-buying is down 22 percent, from 12.6 million sweaters last year to likely 9.8 million this year. Acrylic and polyester sweater imports are down too, but only by seven percent." Is cashmere luxury? Let's hope it isn't. It's doing better than diamonds and, come to think of it, three carats of diamonds are imported for each cashmere sweater.
Depleting Inventory at Record Pace
Gem-quality diamond imports into the U.S. are off almost 40 percent, from 4.4 million carats in the first four months of 2008 to 2.7 million carats between January and April this year (The May figures will be released Friday.) Looking at the money, in 2009, polished diamond imports (during the four months) are down from $6.4 billion in the corresponding period last year to $3.1 billion – a decline of 51.1 percent. But in the same period, re-exports from the U.S. run at $2.5 billion – thus the total net imports in the first four months were around $600 million (or $150 million per month). "And these diamonds," says one New York dealer, "are held in the offices of the exporter – and have not necessarily filtered down the value chain."
What about other stones? Imports of emeralds, rubies and sapphires are down 22 percent. But costume jewelry imports have declined by only seven percent. Junk, apparently, continues to outperform diamonds. Together with sweaters.
So with all the "hype" around rough prices, playing around with figures doesn't provide the silver linings. Whose export figures have been hit mostly? The U.S. import share of Israel's diamond exports is down 57.3 percent, from India 46.6 percent, and from Belgium 42.8 percent – all in monetary terms. Return shipments are down in a similar manner, except regarding Belgium (where return shipments have reached 61 percent).
Researchers warn that America's role as a buyer of the world's diamonds has changed suddenly and drastically. So far, we intuitively believe that America will remain our single-largest market consuming half of the world's diamond jewelry (and about 43 percent of the world's diamonds measured in polished wholesale prices). Most of us still presume that when the recession is over, everything will go back to normal rather quickly. Memories are short; appetite for diamonds is strong.
It was with some amusement that I reread a theory on diamond prices once espoused by South Africa's professor Duncan Reekie. Looking at diamond prices, and mindful of the Veblen-effect (the theory of conspicuous consumption), the professor argues that "it is this conspicuous component of price which matters; the higher the conspicuous price the more other people are impressed, and so the greater the satisfaction of the purchaser."
Dismissing the normal demand and supply curve in diamonds to arrive at the economically correct polished prices, the argument says that "individual demands, contrary to standard theory, are indeed affected by the demand of others – and in particular by the prices others are paying." Indeed, some are convinced that a consumer feels better with a $2 million diamond than having the same stone for only $1 million…
"Keeping up with the Joneses," a comparison to one's neighbor that serves as a benchmark for social caste or the accumulation of material goods, does not satisfy a diamond consumer. If one doesn't do much better than just "keeping up with the Joneses," one would be perceived as a socio-economic inferiority.
Somehow, we think these ancient theories have now only a theoretical relevance. The massive discounting in last year's Christmas sales and the enormous Internet noise around price comparisons and price point shopping may make the "conspicuous element" in pricing something of the past.
We agree with McKinsey's view that "the severity of the economic crisis - particularly its impact on house prices and the availability of credit - has prompted consumers to rethink, fundamentally, the way they act." We are also mindful of Lawrence J. Peter, author of the famous The Peter Principle, who has defined an economist forecaster "as someone who will know tomorrow why the things he predicted yesterday didn't happen today."
Have a nice weekend.