One Million People: "Our Gifts of Love Should Not Fund Hate"
November 05, 09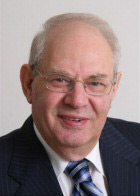 Sometimes the diamond industry is getting heartwarming active support from organizations that otherwise have nothing to do with the business. This afternoon I became aware of Avaaz.org, when I received an e-mail stating, "Our gifts of love should not fund hate." Avaaz.org is an international civic organization that promotes activism on issues such as climate change, human rights and religious conflicts. Its stated mission is to "ensure that the views and values of the world's people inform global decision-making." The organization operates in thirteen languages, and claims more than three million members worldwide.
Apparently quite upset by Zimbabwe Mining Minister Mines Minister Obert Mpofu's grotesque, bizarre and aggressive performance at the Kimberley Process Plenary Meeting in Namibia, where he called NGOs and some fellow KP Participants "deranged and requiring psychological examination," Ricken Patel, executive director of Avaaz immediately prepared a petition to the Kimberley Process chairman, which reads as follows:
"Zimbabwe diamonds are not controlled by Kimberley standards, nor can they be certified as "conflict-free." We urge you to suspend Zimbabwe and ban its diamond exports until the army pulls out of Marange, violence ends, reports of abuses are investigated and Kimberley standards and controls are upheld. Otherwise the Kimberley Process's credibility will be tarnished and the whole diamond industry will lose."
Within 24 hours, some 107,000 people from around the world have signed this petition as of 2:24 PM Europe time! The site encourages petition signers to pass the word on to their friends (and whole e-mail address books). According to PAC's Ian Smillie, in a letter to KP Chairman Bernhard Esau, "the numbers will continue to grow." Though the current target has been set at 200,000 signatures, at its present rate, it may well reach the one million figure by the time you read this column.
I suggest you visit the Avaaz.org website. It presents its case to the general public around the world in three simple sentences:
"Zimbabwe's Robert Mugabe has sent his brutal army to seize control of his country's diamond fields. 200 civilians have been murdered and profits from our wedding rings are used to fuel violent political conflict.
"Official diamond regulators meeting in Namibia this week will decide whether to suspend Zimbabwe and stop Mugabe selling his blood diamonds on the world market.
"We have just 24 hours to persuade these countries to act - let's get a massive petition together and deliver it directly to the meeting in Namibia. Sign the petition below and then spread the word to anyone who doesn't want our gifts of love to finance hate."
The website, aimed at ordinary people around the world, continues to explain that in June, the Kimberley Process Review Mission found evidence that Zimbabwe was not complying with the basic standards of the rough diamond certification scheme. Since 2006, the Zimbabwean police and military have taken control of Marange district and have perpetrated brutal violence against the local population, including murders, beatings, torture and rape.
Evidence has also been found that soldiers and ZANU PF party officials embezzle revenue from the illicit trade. Despite the Kimberley Process calling on the Zimbabwean authorities to demilitarize the Marange diamond fields, end human rights abuses and ensure Kimberley controls and standards are robustly upheld, illicit mining, smuggling and abuse continues.
Message to the Diamond Industry Community
As I am writing these words, the KP Plenary hasn't ended yet – and I am not aware (yet) of any decision on Zimbabwe. In today's letter to the KP Plenary, Ian Smillie makes a most important observation: "I think this [petition by Avaaz.org] demonstrates the concern that ordinary people have about the importance of the Kimberley Process, about the need to assure the world that diamonds offered to consumers are clean in all possible ways, and of the need for much greater transparency in the Kimberley Process. If people like these believed that the KP was meeting its standards, they would not feel the need to circulate and sign petitions."
Without further quoting from the website, one paragraph in the petition must give us all food for thought: "As citizens who could buy diamonds, we are looking to you, to take all the necessary steps to suspend Zimbabwe this week so that we can continue to trust in the official certification process in the knowledge that everything is being done to successfully end the trade in conflict diamonds and ensure Kimberley standards and controls are being enforced."
Within the industry, we all have various misgivings about the way the Kimberley Process Certification System has evolved, we know its significant shortcomings, we are concerned about its politicization and we have various degrees of doubts about its effectiveness.
But today's petition shows that the outside world, the consumers of diamonds, is acutely aware of the KP. It also underscores that the general public will not tolerate the lack of political will and resolve by KP to do the right thing.
KP's World Wide Visibility seems Considerable
With so many people responding just in a few hours, it is clear that KP enjoys worldwide recognition, public awareness and the actions of the organization have considerable visibility. In all the various scenarios we had toyed around with in respect to the current Namibia KP plenary, we had given a high degree of likelihood to the Zimbabwe issue simply being delivered, as a hot potato, to the next Chair – i.e. Israel. For African nations, it is politically more convenient to let a non-African participant chair a Zimbabwe suspension.
It never occurred to me that rescue may come from Ricken Patel and his Avaaz.org. This isn't just another NGO. Avaaz's goal is "to help bring the global community closer together, bridging the gap between the world we have and the world that most people everywhere want. Our campaigns have been delivered personally to UN Secretary-General Ban Ki-Moon, EU and AU leaders, and Presidents and Prime Ministers around the world," writes Patel.
To borrow a phrase from De Beers: They are living up to diamonds! Whatever the outcome of their petition, they deserve our greatest respect, admiration and gratitude. Feel free to join the petition: avaaz.org.
Have a nice weekend.