De Beers' Mining Policy: A Return to Ambiguity
March 18, 10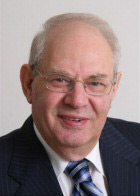 From transparency back to ambiguity. This is the only way one can interpret the messages about the planned rough allocation policies that the DTC sent out this week to clients and banks within the diamond industry. Judging from the latest messages, it seems we have come full circle.
While it was still operating as a cartel in the 1990s, De Beers maintained buffer stocks and production quotas to support high rough prices. Then, with Supplier of Choice, De Beers supposedly became demand-driven through controlling the downstream behavior of its Sightholders. When it proved to be unworkable, the DTC moved to supplying rough in accordance with demand, while maintaining a long-term sustainable pricing policy. During the current crisis, production was slashed and the company managed to prevent a steeper fall in prices.
Now, all of this has gone out the window. As of April 2010, there seems to be a new declared policy. De Beers will "focus on economical production. We will not mine when it does not make good economical sense to do so. In the context of the new economic realities we now face, this means that our overall production levels will not be in any way as large as they were in the years before the global recessions," states the DTC letter to clients and bankers. [Italics added.]
Please read these lines twice or even three times, and then ask yourself what the term "economical production" means. We posed this question to the head of DTC's Commercial Department, Howard Davies. His predictable and sensible reply was that "one doesn't mine just to break even. One mines to get a decent economic return." He is darned right.
But what represents a decent return is really in the eye of the beholder. Ten or 15 percent on capital employed? A 20 or 30 percent margin on sales? Davies wouldn't answer but said, instead, that these are considerations made by the mining people in the company. To make a long story short, by adjusting the in-house definition of what constitutes a decent return, De Beers' mining plans will be set.
The two main factors influencing the "economical production" levels will be (a) rough diamond prices, and (b) the strength or weaknesses of the currencies (and thus production costs) in the mining countries. While all DTC revenues are in U.S. dollars, virtually all mining costs are in other sharply fluctuating currencies. The weaker the dollar, the greater the need for selling prices to climb. De Beers has moved from holding "buffer stocks" above the ground to holding stocks in the ground, which the company will take "out" only if the price is right. And it is anyone's guess what that price is. It's a new – but sensible – model of revenue optimization.
DTC's 2010-2011 Rough Sales Targets
This new policy is clearly reflected in its Intention to Offer (ITO) for the 2010-2011 period. The ITOs are a pro-forma list of goods to be supplied. The sales target of De Beers for the calendar year 2010 is around $4 billion. The DTC sales for the 2009-2010 ITO period (April 2009-March 2010) are estimated at $3.9 billion. If we take into account 5-15 percent in ex-plan allocations (which are not included in the ITOs) and some Diamdel sales, the now completed ITO should be would have been in the $3.1 billion range. The just announced ITO for the next 12 months may be 20 percent higher at $3.7 billion, leaving some room for additional ex-plan and Diamdel sales.
It is hard to conceive that there are DTC clients who may get less than in the past year – but it is our understanding that in some situations, some Sightholders will definitely get fewer goods. As it was made clear last year, DTC clients are penalized for not taking goods during the crisis period. Davies is rather diplomatic about this. "Of course we look at purchasing performance. If someone's share of a certain article has decreased, then their entitlement to these goods will also move downward on the priority list of recipients of such an item," Davies notes.
What further encumbers the marketing flexibility is the total absences of DTC stocks. In the company communication, it states, "most (but not all) ITOs will be increasing, primarily because for most (but not all) boxes we are forecasting increased availability in the new ITO." Mining output will likely be less than 70 percent of its pre-crisis levels, distinctly impacting deliveries in specific goods.
Depending on Partner Policies
We queried whether the new ITO has taken into account the possibility that the renewal of the Botswana marketing agreement may be substantially different from the current one that expires at year end. Personally, we believe that De Beers will have no choice but to agree to a 10 percent independent marketing window for the Botswana government. The likelihood that it will be more than 10 percent seems rather remote to us. Any such changes may affect the first quarter 2011 allocations, which can easily be adjusted.
Of course, De Beers' share of the world market has declined – and market price levels will also depend on Russia and other producers. Reducing output may contribute to closing the "value gap" between the DTC selling prices and those of other producers. DTC clients may have to be prepared to live with lower premiums on the boxes. Who knows? The day may come that the only way to make a profit on a DTC box is to actually manufacture the goods rather than trade in them.
If the Russians continue to sell to their government and De Beers leaves the goods in the ground, we'll see a significant shift in supply and demand economics. The price elasticity at the consumer side will be severely tested. Will consumers be prepared to pay significantly more for polished, just to enable De Beers to attain its "economic production" targets?
The downside for De Beers will be its significantly decreased leverage over its own clients. "Non-essentials" such as Best Practice Principles, financial robustness and executing marketing or branding programs will need to be sacrificed – if they haven't been abandoned already. One can default on its banking and market obligations, and still get a DTC Sight. It's a new world.
De Beers' new mining policy clearly is the "bonus" for not having found more new mines, thus enabling the company to conveniently increase the mine life of existing operations. But why would it care if the bottom line goes up?
Have a good weekend.
The upcoming DIB, out March 23, will include the full DTC statement and further analysis of De Beers' new mining policy.