True Luxe Ways
January 08, 15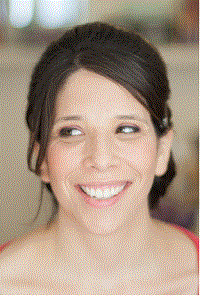 According to recent research from global marketing company Epsilon and boutique research and consulting firm the Luxury Institute, many luxury brands are missing out by not understanding who their best customers are. The analysis in the "The new face of luxury: Breaking down the myths and stereotypes of the luxury shopper" makes for a very interesting – if somewhat worrying – read.
Luxury brands apparently lose 80–90 percent of their customers in any given year. They also struggle to retain the top 50 percent of their customers (so much for brand loyalty). A major part of the retention problem is that luxury brands simply do not know who they need to be targeting, and why.
To help brands gain a better understanding of their clients and potential customers, the Luxury Institute and Epsilon break down shoppers into four main categories on the assumption that knowing whom they are dealing with can go a long way in helping luxury brands develop and maintain the appropriate type of relationship with their customers. The categories are:
Aspirational Shoppers are those who strive for a luxury lifestyle but do not have the financial means to back up their designer dreams and desires.
Moments of Wealth shoppers are customers who have saved up regularly but cannot afford to make regular luxury product purchases.
Dressed for the Part buyers want to give off the impression that they live a luxury lifestyle. They are all about appearance and purchase luxury brands but do not have the resources to be a true luxury buyer.
True Luxe buyers, on the other hand, do have the financial means to buy pretty much whatever and whenever they want. They are the customers who are buying from luxury retailers on a regular basis.
Luxury consumers – especially the True Luxes – want the whole process of making a purchase to be special, luxurious and exclusive. After all, the benefit of being able to buy items that fall into the luxury category is to do what other people cannot – and buyers want recognition for this ability. They want to enter a store at which they have shopped previously and be recognized by the sales associates, greeted by name and made to feel that nothing is too much trouble.
Purchasing a luxury item, no matter what it is, is about more than simply handing money over and leaving a store with a new purchase. It's about the experience in the store, it's about the experience before even entering the store, and it's all about the follow up once the client leaves the store.
Surprisingly – at least according to the research – this is one of the fundamental stumbling blocks in maintaining an ongoing and beneficial relationship with top customers. Says Milton Pedraza, CEO of the Luxury Institute, the main reason why a consumer won't come back to a particular store is not the product – it's a rude or inattentive salesperson.
Such a situation seems crazy, but I think that anyone who doesn't "look the part" when entering a luxury store – jewelry boutiques included – knows exactly what Pedraza is saying.
Re-watch Pretty Woman tonight, and you'll know just what I mean. Wait for the scene where Vivian walks into a shop on Rodeo Drive dressed in her "work" clothes and is treated extremely badly by an incredibly rude store assistant. In a later scene, she returns to the store – dressed more appropriately – and has the following exchange with the saleswoman:
"Vivian: I was in here yesterday, you wouldn't wait on me.
Shop assistant: Oh.
Vivian: You people work on commission, right?
Shop assistant: Yeah.
Vivian: Big mistake. Big. Huge. I have to go shopping now…" and out the door she goes, taking her credit card with her, never to be seen again.
So, with which category of shoppers should brands spend their time cultivating a relationship? If you answered anything other than "all of them," you need to go back to Marketing 101. Think about it. Today's Aspirational Shopper could well be tomorrow's Dressed for the Part buyer, for example, and anyone can strike it big and move up into the True Luxe category (at least, people like to think they can). Fully understanding who the customer is means that brands – be they tech companies, clothing companies or jewelers – can gain a better idea of who is likely to return, and who they are never going to lay eyes on again.
Or, as the Luxury Institute research asserts, "it is crucial for a luxury brand to understand their customer from a high macro level that can be a part of a brand's marketing ad advertising down to a granular level that can be leveraged by individual sales associates in the course of clienteling applications for customer engagement, retention and satisfaction." Without the marketing speak, this means that if brands don't know who their customers are, how can they target them and build an ongoing and profitable relationship?
Of course, one of the first goals is for a company to actually identify their real customers, which seems to be causing problems for some. The Luxury Institute and Epsilon say that their research points to luxury brands thinking that their customers are female, 45+ years old with $1 million and upwards in wealth resources. Reality, however, is a very different story. True Luxe shoppers, says the research, are likely to be male (57.5%) 25-44 years old and single (52%) with a very different financial background.
There are many other demographic factors that go into identifying the best shoppers, but if retailers and brands can't even get something as basic as their best customers' sex right, it looks like their problems might be even bigger than I thought.
For too long, luxury brands have "rested on their laurels." They've expected that desirability will propel customers to return. While this might once have been true, there's a new reality. And the bottom line of this reality is that if brands don't put more time, effort, energy and money into learning who their best customers are, they could find coveted prospects walking out the door, never to be seen again. As they say in the movies, "Big mistake. Big. Huge."