Here Comes the Wedding Season
January 28, 16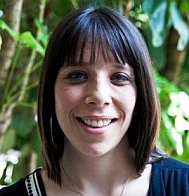 With the horrible weather that seems to be hitting the whole world, it's hard to think of anything but staying home, staying warm and staying dry. But while some of us have gone into full-on hibernation mode, others have moved into full-on wedding planning mode.
Ahead of Valentine's Day, The Knot has released its annual Wedding Trends Report of the top fashions for 2016, and even if they are not directly jewelry related, it pays to keep on top of the trends of the moment to make sure you are up-to-date on the latest whims and whimsy of the wedding market.
More than ever before, weddings are all about personalization, and this is certainly somewhere jewelers can get in on the game. Think about what you can offer brides and grooms to make their engagement and wedding rings something other than run of the mill. And while many people like traditional, perhaps you can help to make the proposal itself something out of the ordinary.
According to The Knot, the days of the basic wedding planner are long behind us. These days, it's all about "wedding concierge pros." This pro can be a person, or it can also – more commonly – be an app. "Popular services include proposal assistance, bridesmaids for hire, bachelor party planning gurus, social media mavens and speechwriters…Brides can now hire someone to tackle the jobs they don't have time for – including live-tweeting your wedding day and training your four-legged ring bearer."
While I am not suggesting that you get in the doggy training market, as fun as that sounds, a jewelry store could absolutely be a font of knowledge for some of the out of the ordinary tasks that go with wedding planning. Promote it as one of those little extras that go with buying wedding jewelry and see where it takes you.
One trend that we have covered here at IDEX is the rise of 3-D jewelry printing. Says The Knot, "Some are taking 3-D printing to the next level by printing bridesmaid jewelry and groomsmen cufflinks to gift a one-of-a-kind wedding day look." What a great idea. While you might not have the facilities to create 3-D jewelry yourself, it's easy enough to find someone to do it for you as a special extra.
Another trend is the rise of the stylish groom. Rather than it being all about the bride, guys are upping their game. "Custom suits with embroidered monograms, velvet loafers and personalized cufflinks give guys more style options than ever before in 2016." But that's not all. Says The Knot, some grooms are even starting their wedding prep early with treatments like teeth whitening, "handshake maintenance" (a.k.a man manicures) and regular beard trims in the months leading up to the celebration (although this might be news to some men…).
"Rounding up the groomsmen for a pre-ceremony shave not only provides a fun, bonding moment, but guarantees a well-groomed wedding party." Absolutely, and yet another opportunity for jewelers to offer an extra "out of the box" service. Why not pair up with a local barbers shop to provide grooms and groomsmen with a manly spa experience, as well as a special incentive to buy those personalized cufflinks from your store?
Other, less jewelry-related trends, are seeing couples adding unique touches and turning their receptions from a wedding into a real party with added features such as satellite bars (a second bar designated for a special spirit), choirs ("think 20-person ensembles with amazing a cappella abilities") and sweet endings ("Passed treats, especially of the frozen variety like shaved ice or fruit-infused ice pops with the couple's names on the stick, are trending along with installations like doughnut walls).
In short, it's all about personalization and putting an extra special touch on what is already a very special day. Just think about how you can be a part of that.
Have a fabulous weekend.