How to Kill Four Birds With One Stone
September 22, 16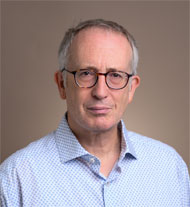 The following is a Guest Memo from Thierry Silber, the CEO and founder of Diamaz International and Madestones.
I'm a third generation diamond trader, working in the industry since 1978 and selling laboratory grown diamonds since 2009 with full disclosure. The mixing of small laboratory grown diamonds into natural melee parcels is a reality and it looks to me to be an issue that is very difficult to tackle.
In tackling this issue it would be best to start at the very beginning of the supply chain with the polisher in India who is not making enough money to feed his family. Each polishing factory needs a screening device but most do not have one. Responsible behavior begins with the practices of each office and factory. Every company needs to implement a system that keeps natural and laboratory grown diamonds separate.
What is most irritating is that I constantly hear and read about natural diamonds being mixed with laboratory grown but to my knowledge not one official complaint has been registered with any industry authorities. I wonder why?
If I bought a parcel of natural diamonds and discovered that there were laboratory grown diamonds in the mix, I would go to my supplier and explain to him that I have no choice but to file an official complaint. I would explain that it is the responsibility of the supplier to investigate his sources and that he needs to file a complaint against his suppliers. I believe that each company must act in a responsible manner. There will always be some companies that are unethical but I believe that 99% of diamond companies work in good faith and are ethical.
I think the solution to avoiding diamond mixing might be actually a very simple one.
Smaller factories don't have screening devices because they are too expensive. Companies selling to big brands need very expensive detection machines or bring their diamonds to diamond laboratories for detection. The screening procedures delay the delivery of diamonds and that impacts payment timing. Time loss is very costly especially with the tight margins in the diamond business.
Are these added major costs really necessary? When considering the cost of production of small diamonds, everyone agrees that the majority of cost lies not in the material but in the labor. The cost of these diamonds is all in the cutting process.
Why not remove the mixing issue by selling both types of smaller diamonds at the same price up to a certain size? The problem is remedied because the price of each type of diamond is the same, so the consumer will receive equal value because the cost of each is nearly identical in reality. Selling at the same price and mixing both products at the smaller size level will reduce high detection expenses, the time involved in detection, speed up the payment schedule and maintain consumer confidence.
In French we say: on fait d'une pierre deux coups; in English: to kill two birds with one stone. In this case we can kill four birds with one stone.