Letting Jewelry Buyers Know The Story of Developing a Diamond Mine
October 20, 16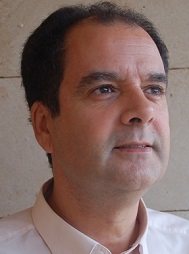 How do you sell a diamond? Telling its story is said to be a good way of making a potential jewelry store customer a satisfied client.
And telling the reality of a diamond mine from find to commercial production is definitely a tale worth telling. The general public has almost no idea of the huge investment, time and energy that goes into developing a mine.
The average diamond jewelry buyer may well think that finding diamonds is a piece of cake. Does he or she know that a diamond mine can take 15 years to actually start producing? Or that mine owners and management face an extraordinary battle to find financing to carry on developing the project.
Do they know of the risks that mine developers take and that there are no guarantees? Although rough prices may be at a level that, multiplied by the reserves, made it highly worthwhile starting to develop a mine in 2001, prices would inevitably be at an entirely different level a decade and a half later.
Do buyers know of the mountain of permits and licenses that need to be signed with a range of authorities, local, regional and national, and bodies dealing with water and the environment and local peoples on whose land the operation is located.
This is no laughing matter: the number of staff needed to deal with all the regulatory issues, together with ongoing drilling and testing and other issues makes diamond mining a massively expensive business and a test of nerves for even the most experienced industry professionals. The thought of giving up must have passed through the minds of just about every diamond explorer.
Although I was aware of all these issues, it was brought home forcefully when I recently spoke with Matt Manson, the President and CEO of Stornoway Diamond Corp which is developing the Renard mine in Quebec.
His explanation of the hoops the company had to jump through to get this stage, starting in 2001, was extraordinary. To say perseverance is needed would be something of an understatement.
Giving buyers a quick insight into the line of hurdles that diamond explorers face would definitely bring home to them just what a valuable and incredible stone it is.
And, for organizations such as the Diamond Producers Association, it would provide the opportunity to compare the long and difficult path in bringing natural diamonds to consumers compared to a synthetic stone created several months ago in a factory.