Can Pandora Persuade Indians to Love Silver?
February 02, 17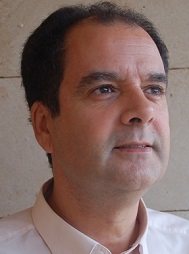 One of the more surprising announcements of the past week was that global jewelry firm Pandora is planning to open stores in India. Not in the sense of why would they do that, but rather how come they never did it before?
It seems extraordinary that a jewelry giant like Pandora would not already have a presence in a country like India, with its love of jewelry and all things colorful. As the father of two daughters, I am quite au fait with Pandora's products and I wasn't aware that it was actually possible today to travel to a country and not run into the ubiquitous stores.
Pandora will open 50 shops in the sub-continent in the next three years as part of an ambitious expansion plan. And since the Indian jewelry market is estimated to be worth in excess of $40 billion a year and forecast to grow by 7 percent annually over the next four years, according to Pandora, the expansion plan makes perfect sense.
It could be that Pandora has never dipped its toe into the Indian market before because jewelry buyers in the country are known to have a love of gold and diamond items rather than silver pieces which account for just 5 percent of sales. The vast majority of Pandora's jewelry is made from silver.
Could Pandora be banking on a move towards western jewelry brands, particularly by younger Indians? It seems likely and makes sense given India's desire for other western products, from clothing to electronics.
"Jewelry as a fashion statement is increasingly popular among consumers and with India already being one of the largest jewelry markets in the world, the country holds a great potential for Pandora," said Chief Executive Anders Colding Friis.
As a first step, Pandora has signed a letter of intent with Pan India Charms & Jewellery Private Limited for distribution of its jewelry in India. Under the terms of the distribution agreement, Pan India will be granted exclusive distribution rights for Pandora jewelry in India. It's safe to assume that Pandora is aiming to check out the market demand before putting in place its own distribution network.
For now, Pandora will establish branded sales distribution focusing on concept stores and shop-in-shops, initially in Delhi, Mumbai and Bangalore, via its distribution partner. The initial expectation is to open around 50 concept stores in India over a three-year period, with around five stores expected to be opened in 2017. The first opening is planned for the first quarter of this year.
Pandora had around 2,200 stores worldwide at the end of the third quarter of 2016. It said last year that it expects to open 200 to 300 new stores annually from 2016 to 2018. Clearly, rapid expansion in the huge Indian market would enable it to comfortably achieve its targets.
The expansion into India also makes sense given recent developments relating to the growth of Pandora's manufacturing facilities a relatively short distance away in Thailand. A new factory in Lamphun will commence commercial production in the coming months, while the building of an additional site in Gemopolis, named Triple A, has already started.
And, as with all products, the aim is to get them made, dispatched and into the retailer's hands as soon as possible. Pandora has already managed to reduce the period between order and delivery of the items to three to six weeks from three to eight weeks. And the aim is to cut it even further – to around four weeks on average by 2019.
By that time, of course, the jewelry maker will have a much clearer idea of the size and demand from India.